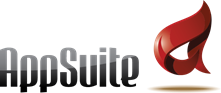 Boca Raton, FL (PRWEB) March 14, 2014
Successful celebrations built on or around holidays like St. Patrick's Day, Cinco de Mayo and New Year's Eve can become some of the most profitable single days for any restaurant. That's why general managers, head chefs and operations executives circle these dates and put in weeks of planning to ensure success.
And that's why digital customer loyalty expert Jim Daleen says restaurant managers should capitalize on technology to make sure diners choose their business on these key days.
Daleen is CEO of AppSuite (http://www.mobileappsuite.com), which builds branded customer loyalty mobile apps tailored to the needs of hospitality clients around the world. "With the average American now spending an hour a day on their smartphone, mobile has become the Holy Grail of marketing channels," says Daleen.
Here are Daleen's tips on how restaurants can integrate holidays into their marketing/customer loyalty plans:
1. Give customers multiple reasons to come to your holiday event, such as one-night-only drinks and food, vendor-sponsored drink specials, food specials, special appearances, music, etc. Use a direct digital marketing tool, like a push notification system, as an anticipatory tool leading up to the event/holiday. For example "We are just three days from green beer specials for St. Patrick's Day."
2. Link rewards to your event at multiple levels - these rewards can be managed via a customer loyalty app. They can include:

Rewards for viewing the event.
Rewards for adding the event to the customer's calendar.
Rewards for inviting friends to the event.
Offers and discounts to be valid during the event delivered via your app.
3. Provide special seating and/or access to the event for your premier members.
4. Provide your premier customers a special branded gift that creates conversation and awareness of the privileges afforded these members. Be conspicuous! Special event promotions are a great opportunity to drive others to your program to attain these benefits for the long term.
5. Develop a multi-channel marketing strategy to promote the event highlighting the emotion that is evoked by spending time at your establishment and enjoying all the great things you have put together to celebrate the holiday. We work with many multi-unit companies. Those restaurants provide a unique set of opportunities in these cases. Ahead of the event, make sure your have a digital marketing tool or app where you can drive diners from any location to find details about the event, specials, and directions. Include QR codes and URLs or hyperlinks to the app on iTunes and the Google Play Store to make it easier for customers to download and install the app.
6. With a multi-concept group, certain themes may be better suited for a particular event than others. For example, if you restaurant group has both a sports bar and grill and a full-service fine dining theme, you wouldn't necessarily promote the sports bar's St. Patrick's Day party at your fine dining establishment. However you would want to cross-promote the event at all of your venues to make sure everyone is aware of it. The fine dining guests may not be aware their favorite establishment is tied to a popular sports bar. The actual promotion of the event can follow the theme and strategy outlined above.
About Jim Daleen
Jim Daleen is the chief executive officer for AppSuite, LLC (http://www.mobileappsuite.com). Daleen was the founder and CEO of Daleen Technologies, a global provider of high-performance billing and customer care software solutions. In three years, revenue grew from zero to $43.5 million; he raised $130 million in capital and built a global workforce of 535 employees. The Boca Raton-based company went public and was eventually sold. Daleen was most recently the CEO of CPG Solutions, which saw 500% in sales growth and profits and was sold to an international buyer. Before that, he was the CEO of Affinity Express, where he increased revenue by 400% and led a successful turnaround and sale of the company from 2003-06.