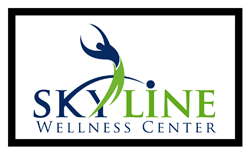 The idea is to focus on the patient and provide different options to deal with their health. There is no need to feel like they have to choose between seeing a PCP or a complementary health care provider.
Alexandria, Virginia (PRWEB) March 25, 2014
Skyline Wellness Center will hold the Grand Opening Celebration of their new flagship facility on Thursday, April 3rd, 2014 from 5:00pm to 9pm located at 4300 King Street Suite 130 Alexandria, Virginia 22302. The Grand Opening Celebration will feature many community partners, leaders, and local residents. The event will have informational sessions, free screenings on site, cocktails and healthy fare. The center will also be celebrating their 5th year anniversary since it was created in 2009.
Skyline Wellness Center is a leading integrated health care & wellness center, serving more than 5 million people in the Washington DC metropolitan area. The center answers the need of the community to have one place where they could see multiple practitioners work together and address their overall health. Care is provided in a relaxing environment that fosters the use of a natural approach to health, but integrates it with traditional medical care. The result is a beautiful facility that uses technology to enhance the connection between patients and practitioners.
"We are excited to be expanding our capabilities in the area. Our patients have provided strong feedback on the type of wellness center they wanted and we have listened. We have developed our new flagship center as a model for patient management efficiency. The goal is to have them get access to all the services they need to take care of their health in one place. Our practitioners will work together to develop plans to get our patients healthy and moving, very quickly. The synergy that we get from combining areas of care is unique to our center. Patients will see the difference in our approach from the moment they walk in our doors. It is just a different experience," says the Clinic Director at Skyline Wellness Center, Dr. W. Jean-Luc Sansfaute.
Skyline Wellness Center is opened from 8:00 am to 7:00 pm Monday through Friday, and 9:00 am to 1:00 pm on Saturday. The schedule was created to address the needs of our busy patient population in the Washington DC metropolitan area.
About Skyline Wellness Center:
Skyline Wellness Center is operated by SOTNAS, a health care management, development and investment company. Since 2009, Skyline Wellness Center has been at the forefront of providing quality care for their patients. They offer health care services in acupuncture, chiropractic, massage therapy, medicine, nutrition, physical therapy, psychotherapy and sports medicine. All areas are integrated in providing the best care possible to all our patients.