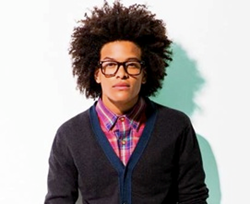 ...I just try to keep my focus on God's vision. Because he has not steered me wrong. My entire life.
Atlanta, GA (PRWEB) March 16, 2014
Performers can audition for an opportunity to participate in AMTC's talent development program. This no-charge event is open to all ages and types of performing: acting, singing, dancing and comedy.
AMTC has had successes in every area and has been the starting point for hundreds of successful artists and grads like: Ben Stillwell, Disney and Grey's Anatomy actor; Tyler Griffin, singer, dancer and American Eagle model who is featured on Fox 5's The Real Winning Edge this month; LA actress Abbie Cobb, Mom's Night Out; Bradin Jay, new Reebok ad with Shaq and many more.
AMTC teaches talented people what they need to know and connects them with an unprecedented array of talent agents, managers and casting directors as the "go-to" source that can create larger opportunities, as confirmed by corporate representatives.
Founded in 1982, by supermodel Millie Lewis and her daughter Carey Lewis, AMTC is a mission and a movement that provides aspiring performers with professional direction, industry introductions and spiritual preparation so they can shine for Christ in the entertainment industry.
Participants can register at http://www.AMTCaudition.org