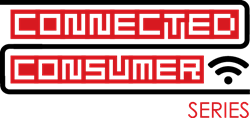 Hasbrouck Heights, NJ (PRWEB) March 16, 2014
Retail Industry leaders and experts are gathering, April 8-11, 2014 for the Connected Consumer Series, an in-depth webinar series covering the most pressing topics on the minds of retailers as they work to succeed in a highly competitive digital and omnichannel environment. Retail TouchPoints is hosting this exclusive series, designed to provide retail executives with the tools and strategies they need to succeed.
This series follows other Connected Consumer Series held in 2013, which drew more than 2,500 registrants.
"The 2014 Connected Consumer Series will feature retailers, industry experts and other thought leaders sharing exclusive research, case studies, and best-in-class strategies focused on the most crucial topics in today's competitive retail industry," said Debbie Hauss, Editor-in-Chief of Retail TouchPoints. "More importantly, executives will have the opportunity to network with peers in the cross-channel retail market, discuss high-level trends and uncover potential areas of investment."
Hosted by Retail TouchPoints, the free special event features six sessions. Presentation titles and presenters include:

A Retailer's Guide To iBeacon marketing (Presenter: Adam Silverman from Forrester Research)
Boosting Revenue With Smarter WFM (Presenter: Michael Chester from World Kitchen)
Investing For Success In Omnichannel Retailing (Presenter: Paula Rosenblum from Retail Systems Research)
Where's The Fairest Market Of Them All? (Presenter: David Brecher, A&P)
Endless Aisle: Virtual Merchandising In An Omnichannel Marketplace (Presenter: Ken Morris from Boston Retail Partners)
Tapping Into The Benefits Of Next-Generation Store Analytics (Presenter: Russel Evans from ShopperTrak)
"This convenient, online format allows attendees to stay at their desks, eliminating the cost and inconvenience of traveling to an event," Hauss continued. "During The 2014 Connected Consumer Series, attendees will receive in-depth, tactical insights on how to keep pace in today's omnichannel retail environment. Executives also will have the opportunity to participate in live Q&As and poll questions; and initiate follow-up conversations with presenters and sponsors."
To view the complete Agenda and Speaker List, or to register now, please click here.
About Retail TouchPoints
Retail TouchPoints is an online publishing network for retail executives, with content focused on optimizing the customer experience across all channels. The Retail TouchPoints network is comprised of a weekly newsletter, category-specific blogs, special reports, web seminars, exclusive benchmark research, and a content-rich web site featuring daily news updates and multi-media interviews at http://www.retailtouchpoints.com. The Retail TouchPoints team also interacts with social media communities via Facebook, Twitter and LinkedIn.