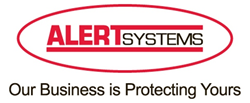 the strategic placement of CCTV cameras and other security systems can subsequently aid authorities in identifying and catching criminals
(PRWEB UK) 14 March 2014
According to the article, 'Officers release CCTV images after bike thefts at Nuneaton station,' published in the Nuneaton News on March 11th 2014, CCTV images of two men police wish to speak to regarding the alleged theft of two bikes at Nuneaton Railway Station have been released. British Transport Police officers are now appealing for new information about the incident, in which staff at the station allegedly allowed two men to cut through the bolt securing the bikes after hearing that they had lost the keys.
Investigating officer PC Hamir Godhania, said: "The victims both secured their cycles in the racks at Nuneaton station on the morning of Wednesday, 5 February. When they returned later that day, both victims found their cycles and locks missing from the racks. Enquiries have been ongoing since the thefts took place to discover the identity of those responsible for stealing these two cycles. I am now able to release a photograph of two men I would also like to speak to as I believe they will have key information about this incident."
Business security specialists, AlertSystems, have reacted to the release of these images. A spokesperson for the company said:
"As this story demonstrates, there are often crimes and incidents that cannot be or aren't detected ahead of time, but the strategic placement of CCTV cameras and other security systems can subsequently aid authorities in identifying and catching criminals when something occurs. In this case, the alleged theft of the bikes happened while staff at the station were watching, but unaware that a crime was taking place, and the images released are now even more vital evidence in the case to identify them and bring them to justice."
AlertSystems manage and maintain over 5000 security installations throughout the UK and are specialists in providing business security solutions. Offering professional service and a complete range of security services such as monitored alarm systems, Automatic Number Plate Recognition and Avigilon CCTV security systems. AlertSystems offers effective and reliable solutions to security problems.