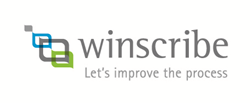 London, UK (PRWEB) March 16, 2014
Winscribe are delighted to announce the strengthening of their partnership with Gateshead Health NHS Trust with the order of a Trust-wide Clinic Letters solution. This solution is the latest development from the London-based Clinical Correspondence software experts. The first phase will deliver a Clinical Correspondence solution integrated with the hospital's Medway PAS combined with Winscribe Speech Recognition. This platform sets a pathway of significant development for the Trust and will be implemented over the coming months.
Gateshead are aiming to achieve a seamless solution and improved efficiencies of letter production as well as take out costs to support their CRP (Cost Reduction Programme). Winscribe will work with the Trust over the next five years to deliver the identified efficiencies from an improved and seamless Clinic Letter process.
About Gateshead Health NHS Trust:
Gateshead Health NHS Trust was one of the first foundation trusts in the country, established in 2005, employing more than 3,000 people, most of who live within the local area, making it the second biggest employer in Gateshead.
The Trust includes Queen Elizabeth Hospital, Dunston Hill Day Hospital, QE Metro Riverside and some services at Bensham Hospital. It also runs services from Blaydon Primary Care Centre and Washington Primary Care Centre as well as a specialist 12 bedded unit in Houghton-le-Spring for patients who require rehabilitation care.
As well as a full range of local hospital services, Gateshead provides breast screening services for Gateshead, South Tyneside, Sunderland and parts of Durham – and it is the North Eastern hub for the National Bowel Cancer Screening Programme. This covers an area east of the Pennines stretching from the Scottish border to Humber, a population of around seven million people.
About Winscribe:
Winscribe is the largest software developer and supplier of speech enabled correspondence workflow in the world, with installations in 25 countries and more than 350,000 users globally. The company have been working with UK Trusts since 1998, delivering enterprise-wide digital dictation, speech recognition and clinical correspondence solutions, and are proud to have over 90 of them as customers to date.
From clinic letter to GP letter distribution, Winscribe's solutions are designed to make the journey of the correspondence paperless, efficient, safe, easy and quick – significantly reducing GP letter turnaround times. Patient safety is as large a driver as cost efficiency and we work hard with Trusts to achieve their ultimate goals - in an integrated and scalable way - both now and into the future.
Winscribe provides solutions for a number of industries that rely on digital dictation, speech recognition and smart workflows, including Healthcare, Legal, Law Enforcement, Transcription, Surveying, Insurance and Government sectors and has a widespread global reach with strong customer presence in North America, Europe, Australasia, and South Africa.