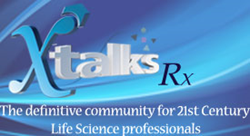 Toronto, Canada (PRWEB) March 17, 2014
While the production of SDTM datasets has historically been treated as a separate programming effort after study close, this effort can now appear right on the critical path to a timely submission. This means the old methods are no longer adequate.
In this free webinar, you will learn how an EDC product can contain the tools for data mapping, row transpositions, unions, calculated values and aggregate functions. Albert Chau, Senior Director of Data Science at Sarah Cannon Research Institute (SCRI), will first discuss the complexities and challenges in producing SDTM datasets. Keith Howells of OmniComm Systems will then present a groundbreaking new technology that allows SDTM datasets to be generated directly from an EDC system, such that initial datasets are available by First Patient In and final datasets are available within a few days of database lock.
Each live broadcast will include a Q&A session with the audience.
For more information on this webinar or to register, visit Automating the Production of SDTM Datasets.
Xtalks, powered by Honeycomb Worldwide Inc., is a leading provider of educational webinars to the global Life Sciences community. Every year thousands of industry practitioners (from pharmaceutical & biotech companies, private & academic research institutions, healthcare centers, etc.) turn to Xtalks for access to quality content. Xtalks helps Life Science professionals stay current with industry developments, trends and regulations. Xtalks webinars also provide perspectives on key issues from top industry thought leaders and service providers.
To learn more about Xtalks, visit http://xtalks.com.
For information about hosting a webinar, visit http://xtalks.com/sponsorship.ashx.
Contact:
Michelle Tran
Tel: +1 (416) 977-6555 ext 224
Email: mtran(at)xtalks(dot)com