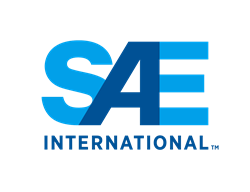 The standards have been created to harmonize hydrogen fueling worldwide for both 35MPa and 70MPa.
Warrendale, PA (PRWEB) March 14, 2014
To support the impending roll-out of hydrogen fueling infrastructure and Fuel Cell Electric Vehicles (FCEV), SAE International's Fuel Cell Standards Taskforce has completed two technical standards:

The standards have been created to harmonize hydrogen fueling worldwide for both 35MPa and 70MPa.
SAE J2601 defines parameters for a hydrogen fueling experience similar to conventional fueling and is considered one of the key Standards required for the commercialization of fuel cell vehicles and hydrogen stations. The SAE J2601 Standard enables safe, full hydrogen fast-fueling, 3-5 minutes, for all light duty FCEVs, including models with a range of 300 or more miles (500km+).Obtaining extended driving ranges with hydrogen fueling is accomplished by compressing hydrogen to 70MPa (or H70).
The fueling protocol uses a look-up table approach and an average pressure ramp rate that has a consistent pressure rise regardless of tank size. The SAE J2601 Standard fueling tables allow a simple control where the dispenser pumps at a target pressure, giving a consistent hydrogen fueling. This protocol termed the "J2601 standard fueling" method has been validated in the laboratory with real automaker hydrogen storage tanks under extreme conditions and also in the field at public stations on two continents with multiple automaker FCEVs. The speed of hydrogen fueling is directly related to the amount of cooling that the dispenser allows, to offset the heat of compression. Therefore, a H70-T40 fueling dispenser enables this fast-fueling by providing hydrogen fuel at -40C to the fuel cell vehicle. SAE J2601 has a number of updates from the previous Technical Information Report including allowing "top-off fueling" and "Cold Dispenser fueling" as well as numerous improvements for robust operation at the hydrogen dispenser.
SAE J2799 standardizes wireless communications between the FCEV and the hydrogen station. The advantage of using this optional communications standard, when coupled with J2601 fueling, is that the state of charge can be further improved to 95-100% SOC allowing for slightly more driving range than without communications.
Recognizing innovation, SAE J2601 has a non-standard appendix describing the MC Default Fill Protocol. This development protocol is currently being tested in the field and may be included in future updates to SAE J2601.
For questions on SAE International standards, please contact Pat Ebejer, Standards Specialist, at pebejer(at)sae(dot)org.
SAE International is a global association committed to being the ultimate knowledge source for the engineering profession. By uniting over 138,000 engineers and technical experts, we drive knowledge and expertise across a broad spectrum of industries. We act on two priorities: encouraging a lifetime of learning for mobility engineering professionals and setting the standards for industry engineering. We strive for a better world through the work of our philanthropic SAE Foundation, including programs like A World in Motion® and the Collegiate Design Series™.