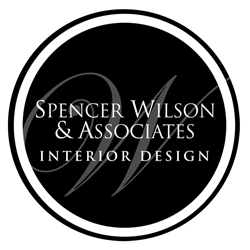 With the help of Spencer Wilson & Associates this new product commercial was a brilliant success.
Dallas, Texas (PRWEB) March 16, 2014
Digital marketing and film production company, Frozen Fire, recently partnered with Robyn Fryer-Zumwalt, owner of Dallas-based Spencer Wilson & Associates in a series of videos promoting a new line of cat litter by Simple Solution®.
Spencer Wilson & Associates is an award-winning residential, commercial interior and health care design group. In the process of developing the storyboard and mood boards for the video series, Frozen Fire was in need of a beautifully designed residential set to shoot the film series. In addition, Frozen Fire was looking for a cat to star in the series of videos, preferably one that would not be frightened by the film crew or children on set.
Robyn Short, director of content at Frozen Fire, was familiar with Robyn's design work at Spencer Wilson & Associates. After contacting Robyn and providing her with the criteria of a home for the video shoot, Robyn offered her recommendation to use a home on which she had recently completed the design.
In addition to providing the home for the video shoot, Frozen Fire also cast Robyn's boisterous and lovable Persian cat, Manolo, as the feline star for the series of videos promoting 30 Day Super-Absorbent Litter by Simple Solution®.
"The residence beautifully complimented the storyboard Frozen Fire developed for the product launch, and Manolo quickly stole the show … as well as our hearts," said Short. "With the help of Spencer Wilson & Associates this new product commercial was a brilliant success."
View the video here.
About Spencer Wilson & Associates
Dallas-based designer, Robyn Fryer-Zumwalt, Allied Member, A.S.I.D., T.A.I.D, brings creativity, practicality and sensitivity to each of her client's projects. Impeccable style, exceptional service, attention to detail and a passion for classic design, describe just a few of her key attributes. After making a name for herself while designing for prominent clients in Boca Raton, Florida, she moved to Dallas in 1997. There she worked with a top interior design firm in Dallas for five years and launched her own company, Spencer Wilson & Associates in 2002. Robyn has worked all over the country including Dallas, California, Colorado, Missouri and Florida. A Design Ovation Award was presented to the firm and they have appeared in numerous design publications.
Robyn's style is one of simple sophistication and most importantly, comfort. "I want my clients to feel comfortable in every room of their home, achieving this by using appropriate fabrics and finishes depending on the client's lifestyle. Whether they have children, parents living with them or pets, plays a major role in the selection process". Over her 20-year career Robyn has been privileged to work on many projects, both residential and commercial, from the foundation up. Her ability to work directly with the architect and builder gives an immense advantage to the client, allowing them to create rooms that are most functional and comfortable for their family. Learn more at http://www.swa-dfw.com.