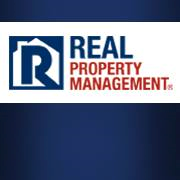 With our combined experience, and dedicated service, we know we can exceed your expectations. We manage units in all ares of Washington DC. We know the importance of keeping both the DC landlord, and tenant happy.
Washington DC (PRWEB) March 18, 2014
Real Property Management of DC Metro released a new video describing its business and best industry practices recently. The video is meant to describe the business and industry best practices for Property Management DC and DC Property Management.
Dealing with hassles such as rent payment, evictions, and repairs can take up much of a property owner's time, adding stress and high demand to life. However, clients find that the professionals at Real Property Management are happy to take care of these tasks.
Real Property Management of DC Metro is a business that specializes in managing residential and multifamily properties, taking care of duties such as inspections, maintenance, rent collection, marketing, tenant screening and much more. Freeing clients from these tasks will not only alleviate much of the stress, but allow more time to operate business, seek out new properties, or just simply enjoy life.
Unlike many property management companies, Real Property Management of DC Metro is more than well acquainted with the neighbourhoods in which they work. Because all of their locations are independently owned and operated, they are able to customize their service to local and regional needs. Their property managers are committed to doing the best job possible for the towns they call home.
To schedule your free property consultation, simply give them a call at 202-269-0303, or visit their website at http://www.realpropertymanagementdc.com.