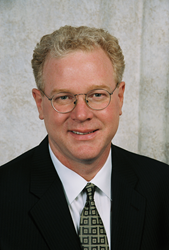 The "broken windows" approach to enforcement will cause regulatory fines to flow like Niagara Falls.
Marine St. Croix, Minnesota (PRWEB) March 18, 2014
Recruiter Jon Henschen, Henschen & Associates, takes aim at the enforcement policies being implemented by SEC Chairwoman Mary Jo White and addresses how they are harmful to financial advisors and the independent channel in In his recent article entitled "IBD Regulation: Broken Windows, Broken System," published March 11, 2014 on ThinkAdvisor.
Henschen points to recent comments made by Financial Services Institute (FSI) President Dale Brown, "…that our current regulatory environment is too costly and complex," and that while not a single independent financial advisor contributed to the financial crisis, they are the ones who are paying its consequences. As the broken windows method of enforcement unfolds, Henschen states that more advisors will be forced out of the industry by minor incidences, or need to find shelter at the ever shrinking number of firms willing to do heightened supervision, which will be available only to those representatives with ample production numbers.
Henschen concurs with Brown's assessment that, "What we need is not an enforcement mindset on minor issues but more of a consultative approach." His article also draws attention to the trend of a "growing sameness" in the financial services industry, as the SEC and FINRA try to regulate risk out of the industry by limiting the availability of a wide variety of products such as Alternative Investments, REITs and Leveraged ETFs, while heaping rules on with Dodd Frank (14,000 pages of regulations). Henschen continues by making the argument for simplification, which would allow the industry to open up to greater innovation, initiating an explosion of new firms with resources once directed to regulatory instead being applied to better client service and more product choices.
Jon Henschen is President of Henschen & Associates, an independent broker-dealer recruiting firm located in Marine on St. Croix, Minnesota. With more than 20 years of industry experience, Jon is a staunch advocate for independent financial advisors, and is widely sought after by both reps and broker dealers for his expertise and advice on independent broker dealer topics.