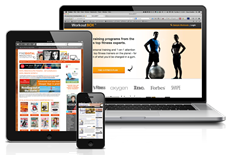 We are consistently trying to buy additional websites each and every month to add to our portfolio and monthly cash flow. As of next month, I even have my own father taking some of his money out of my fund and reinvesting with Income Tomorrow.
Naples, Florida (PRWEB) March 18, 2014
For 20 years, the team at IncomeTomorrow.com has been sharing with individuals, companies and private equity firms how to create new revenue streams. More than 400 people have taken their advice and purchased existing revenue generating websites to do so.
An event created to teach more people how to do the same is coming to Naples, Florida on March 27, 2014. The event will be held at:
Embassy Suites
10450 Corkscrew Commons Drive
Estero, FL 33928
There are 3 time slots available at 7:30am, 1:30pm, and 6:30pm, to people who want to learn more about how to purchase sites that already make money, therefore, "creating a new income stream."
To get the word out about this event, IncomeTomorrow.com has partnered with 97.5 FOX radio through a series of radio ads.
John Mann, an individual who has acted on what he learned from IncomeTomorrow.com's events said, "Can you take exception to 24% ROI? Didn't think so. That's what the revenue splits amounted to from the first 8 full months' performance by the two websites I purchased with TGC in July 2012. It is also about 10% more than the minimum contractual guaranteed by the operating partner. Are these figures sustainable? Barring drastic underachievement from the economy, I see no reason for doubt. Stay tuned, however. The year-end report I've agreed to submit will, I believe, confirm this conclusion."
If you'd like to register for this event, you can do so by visiting http://incometomorrow.com.