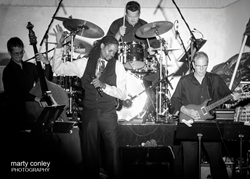 Whether a golfer, music enthusiast, nature lover, or someone who likes to spend time in the spa, Stonewall has something for everyone the final weekend of March.
Weston, WV (PRWEB) March 14, 2014
Landau Eugene Murphy Jr., West Virginia-native and the 2011 winner of NBC TV's America's Got Talent, will offer a very special intimate, vintage "lounge-style" evening concert in the Stonewall Resort ballroom on Saturday, March 29, resort officials announced. The event is open to the public and tickets are available by visiting http://www.stonewallresort.com.
Additionally, the Palmer Signature Course at Stonewall Resort will open for the season on March 29 with special rates, as well as an April Fools Golf Tournament on March 30.
Steve Ludwig, director of sales and marketing for Stonewall Resort, said, "From one of America's greatest pastimes to one of West Virginia's most celebrated crooners, March 29 is going to be a special time to be at Stonewall Resort. Take advantage of a great day of golf on one of the state's most acclaimed courses and then relax to the cool sounds of Landau Eugene Murphy, Jr. as he performs Great American Songbook classics from The Rat Pack. And, guests can stay the night on Mar. 29 for the special rate of **$99."
Ludwig said the concert begins at 8:00 p.m. in the resort ballroom, restyled in a 1950's jazz club motif complete with a dance floor. Landau will be accompanied by his dynamic small jazz combo, giving fans the chance to see him as never before, in an up-close-and-personal setting that will highlight his smooth vocal style on all time classics and a first listen for tracks from his upcoming third album. Concert tickets are $35 in advance or $40 at the door, with a limited number of VIP tables up front which will include a meet and greet and photo with Murphy and the band for $50. Tickets can be purchased by visiting the resort website at http://www.stonewallresort.com or at http://www.landaumurphyjr.com.
"Anticipation for the upcoming golf season is building by the day and the Palmer Signature Course – recently ranked #57 "Best Resort Course in America" by Golf Week – will be primed and ready for play on Saturday, Mar. 29," Ludwig said. "For those interested in removing the rust, an April Fools Golf Tournament will be offered the next day, Sunday, Mar. 30, with a shotgun start at 11:00 a.m. The entry fee is $25, which includes cart, and the winner receives a free Palmer Card (valued at $169)." Golfers are encouraged to contact the Golf Shop at (304) 269-8885 to reserve their tee times or register for the March 30 tournament.
"Whether a golfer, music enthusiast, nature lover, or someone who likes to spend time in the spa, Stonewall has something for everyone the final weekend of March," Ludwig said.
To make reservations, or for more information, contact the resort at (304) 269-7400 or visit the website at http://www.stonewallresort.com.
About Landau Eugene Murphy Jr.
Since winning America's Got Talent on NBC TV by the biggest margin in the show's history, Murphy has released a Billboard #1 ranked debut CD "That's Life" produced by Grammy winner Steve Tyrell, a best selling Christmas CD "Christmas Made For Two" with a portion of proceeds benefitting the Children's Home Society of WV, and an Amazon #1 ranked best selling book "Landau-From Washing Cars to Hollywood Stars." Landau completed tracks for his upcoming third CD in late November 2013 at Capitol Records in Hollywood CA, with an expected release in late 2014. He has appeared on The Today Show, CNN, Fox and Friends, The View, The Talk, The Tom Joyner Show, The Daily Buzz, HLN and dozens of other top media outlets, and was awarded Reality TV Personality of the Year. Among his dozens of tour stops, Landau has appeared at Caesars Palace in Las Vegas, The Apollo Theater in NYC, Madison Square Garden, the Mercedes Benz Arena in Shanghai China and at Armed Forces Entertainment concerts for U.S. Troops stationed in Europe. He continues to make his home in his beloved West Virginia. Visit Landau online at http://www.landaumurphyjr.com.
About Stonewall Resort
The Four Diamond-rated Stonewall Resort (http://www.stonewallresort.com) is a 201-guestroom property with a lakeside lodge and lakeside cottages, a conference center, restaurants, complete fitness center and swimming pool, spa and an 18-hole Arnold Palmer Signature Golf Course. The resort is located at Stonewall Jackson Lake State Park near Weston, West Virginia. Stonewall Resort is a joint private/public development between MHLP, Inc. and the West Virginia Department of Natural Resources. Benchmark Resorts & Hotels® operates Stonewall Resort.
About Benchmark Resorts & Hotels®
Benchmark Resorts & Hotels® represents the finest in lodging, dining, recreational and meeting accommodations. Many are certified by the International Association of Conference Centers, the leading professional organization governing the multi-billion dollar conference center industry on five continents, and many have also been recognized with the coveted Benchmark Conference Centers® certification of meeting excellence. Benchmark Resorts & Hotels deliver highly specialized service that anticipates guests' needs and ensures a hospitality experience unsurpassed and long remembered. http://www.benchmarkresortsandhotels.com. To become a fan on Facebook, visit http://www.facebook.com/BenchmarkResortsandHotels, or follow us on Twitter @benchmarkhotels.