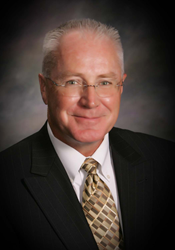 Coastal engineering and preservation is complex, challenging, and crucial in today's rising populations and commercial developments. Our team's extensive experience allows us to comprehensively manage and handle various coastal projects.- Mr. Duszynski
(PRWEB) March 14, 2014
Fenstermaker's new Water Resources team will attend the 2014 State of the Coast conference at the Ernest N. Morial Convention Center in New Orleans, LA. Exhibiting at the third biennial conference dedicated to the preservation of Louisiana's coastlines from Booth #39, the members are eager to attend their first industry event of the year from March 18-20. The experienced professionals are proficient in diverse engineering and natural resource specialties and effectively collaborating to provide successful solutions to the water market. The team members attending this premier conference dedicated to the protection and restoration of the State's valuable coastal resources include Gerald Duszynski (Water Resources Market Leader), Jeanne Hornsby (Engineering Director, Hydraulic & Hydrologicleader), Robert Miller (Engineering Manager, Flood Risk Management leader), Justin Shaw (Engineering Manager, H&H specialist), Mallory Rodrigue (New Orleans Engineer), and Jenni Schindler (New Orleans Engineering Intern).
The Coalition to Restore Coastal Louisiana (CRCL) produces the three-day State of the Coast conference, which features presentations by leading field experts, keynote speakers, poster sessions, and opportunities for all attendees to network and discuss current issues. CRCL is Louisiana's longest-standing organization committed to the State's coastal restoration and consists of contributions from thousands of people with diverse perspectives, including business leaders, scientists, boaters, land owners, fishermen, sportsmen and volunteers. This year's conference anticipates over 900 attendees representing this wide range of interested and knowledgeable contributors.
Fenstermaker is looking forward to the opportunity of supporting and advancing the mission of ensuring the sustainability and vitality of Louisiana's coastlines. CRCL, which has been operating for the past 25 years to maintain one of the State's greatest assets, works closely with local, state and federal governments to develop and complete numerous plans and programs aimed at strengthening this leading Louisiana resource. The firm's Water Resources team will be available to speak about existing coastal concerns, relevant conditions, and present needs. The group is also eager to share ideas and discuss the company's fresh, customized services for coastal maintenance, viable improvements, and important processes for ongoing conservation. Please swing by Booth #39 at the State of the Coast conference next week to visit with our people and continue collaborating for the future of Louisiana's coastlines.

Fenstermaker is a multi-disciplinary firm specializing in Survey & Mapping, Engineering, Environmental Consulting, and Advanced Technologies. We have over 300 team members providing professional services through multiple office and field locations across the U.S. Our company mission is to be a vital partner in the success of our clients.