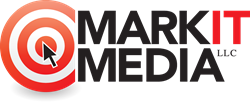 Markit Media provides improved PayPal integration for customers.
Phoenix, AZ (PRWEB) March 15, 2014
Markit Media just became a preferred partner of PayPal, a distinction that allows Markit Media to deliver a rich, streamlined merchant experience with improved PayPal integration across websites. The preferred partner program benefits businesses by offering discounted rates and improved customer service on PayPal payment solutions.
As a preferred partner of PayPal, Markit Media is now able to provide easier PayPal integration for its customers. Chief benefits include an easier set up process with the merchant account that allows businesses to accept low fee, secure credit and debit card payments for e-commerce purchases.
Additional preferred partnership benefits include better shopping cart payment support and better customer service from PayPal. Markit Media clients can access an Account Management Team for fast-tracked customer service. With the preferred partner program, Markit Media clients receive 24/7 technical and administrative PayPal support through email, chat or telephone.
The preferred partner program allows customers to implement a direct or express checkout so users can check out quickly with PayPal. Better yet, Markit Media can help businesses implement the checkout within their webpage, so the consumer does not have to be redirected to PayPal. When customers can complete the purchase in-store, they are less likely to abandon their shopping cart. Furthermore, store owners to brand the entire shopping experience for their visitors, from the shopping cart to payment completion, reinforcing brand connectivity and messaging. This can lead directly to increased sales and better brand recognition.
At present, PayPal charges no fees to use the Standard payment model, which redirects customers to PayPal's website to checkout. To use the Advanced model and allow in-store checkout, PayPal charges $5 per month. To fully customize the shopping experience with the Pro plan, PayPal charges $30 a month. As a preferred partner, Markit Media is able to offer significant discounts over the standard rates so our clients can save money while integrating a trusted e-commerce solution for less.
As a new member of the PayPal directory, Markit Media will continue to offer its customers the latest PayPal initiatives, a high level of customer care and easy service integration as PayPal offerings grow over time to respond to changing dynamics.
When clients can quickly and easily pay using the trusted PayPal brand name, they feel more confident shopping from businesses. Additionally, businesses can quickly and easily check that payments have been made and their PayPal accounts credit before they fulfilling orders. This eliminates waste from the supply chain for a direct effect on the bottom line.
About Markit Media:
Markit Media offers full service Marketing, Web Design, Graphic Design and Printing to the Greater Phoenix Area and beyond. A full service web design company, Markit Media is based in Scottsdale, Arizona. Markit Media offers professionally designed informational and eCommerce web sites with HTML and Flash designs. Markit Media can help promote your small business online and also offers special new business packages that include logo and brand identity, 1000 business cards, 1000 tri-fold brochures, custom designed letterhead, and 5 page informative style websites. An experienced group of veterans in the Internet and print community, Markit Media is committed to helping clients with web design/development, Internet marketing and Print needs. Visit markitmedia.com
###