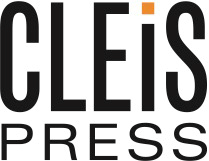 'Ever-titillating' —Library Journal
(PRWEB) March 17, 2014
ForeWord Reviews honored Cleis Press with two finalists in their Book of the Year Awards: Dark Secret Love: A Story of Submission by Alison Tyler, and The Killer Wore Leather: A Mystery by Laura Antoniou. In their own words, the award "shines a light on a small group of indie authors and publishers whose groundbreaking work stands out from the crowd. Foreword's awards are more than just a shiny sticker on the front of a book; they help connect the best indie books to readers eager to discover new stories written by previously unknown authors."
Dark Secret Love received honors in the romance category, while The Killer Wore Leather placed in the mystery section. Over the next few months a comprehensive and diverse panel of more than 100 people in various sectors of the publishing and book industries will evaluate the finalists, and select the titles that most embody excellence in small press publishing.
Cleis Press publishes provocative, intelligent books across genres. Whether literary fiction, human rights, mystery, romance, erotica, LGBTQ studies, sex guides, pulp fiction, or memoir, if it's outside the ordinary, it's Cleis Press.
The Killer Wore Leather (available on audio) details the murder of last year's hunky but haughty winner of the Mr. and Mrs. Global Leather Pageant, found dead wearing only a pair of frilly, bright yellow panties. Cormac "Mack" Steel made a lot of enemies during his year wearing the studded leather sash, not the least being his co-winner Mistress Ravenfyre. But she is not alone—there are over three thousand attendees from all over the world at this year's event, some of whom had very personal issues with the fallen leather world royalty. Enter Detective Rebecca Feldblum, who must navigate a world of doms and subs, masters and mistresses, pups and trainers, leather, latex and lingerie, to discover who murdered the late Mack Steel—and hopefully do it before the weekend is over and everyone goes home.
Dark Secret Love (available on audio) is a modern-day Story of O, a 9 1/2 Weeks-style journey fueled by lust, longing and the search for true love. Inspired by her own BDSM exploits and private diaries, Alison Tyler draws on twenty-five years of penning sultry stories to create a scorchingly hot work of fiction, a memoir-inspired novel with reality at its core. A luscious and literary experience of authenticity, Dark Secret Love is a romance for readers who desire sweetness edged with danger and a kinky fairy tale with a happily-ever-after ending.