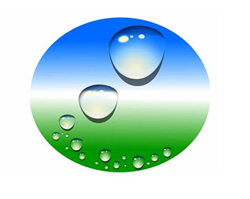 Miami, Florida (PRWEB) March 16, 2014
Tile & Paver Ideas, LLC today announced the addition of a key new Claruseal http://www.claruseal.com dealer, Stoneline Group LLC, Miami, Florida. Stoneline is the leading supplier of travertine tile, marble, pavers, limestone and travertine mosaics in the greater Miami area and Tampa Bay, Florida.
Tile & Paver Ideas, LLC's Claruseal is a revolutionary new product. "Clarus" is the Latin word for clear and bright, and Claruseal perfectly describes a new, Ecofriendly product that is superior to topical treatments sold in the market today. Claruseal is a patent pending engineered polymer that protects Travertine tile and natural stone from damage due to stains and spills. Unlike solvent and water-based sealers applied after installation, Claruseal is applied before purchase.
Gorkem Yener, CEO of Stoneline Group LLC remarked that "We are very excited about Claruseal and are looking forward to a very successful long term relationship with Tile & Paver Ideas LLC". Tim Johnson, Account Executive added that "To have such a well-respected industry leader like Stoneline Group LL C marketing Claruseal to their residential and commercial clients is a huge milestone for us." Johnson also noted that "Materials such as natural stone, tile, masonry, concrete and grout are made up of countless invisible capillary pores. This makes them porous and allows the absorption of damaging liquids such as wine, oils and other stains. Claruseal can eliminate or significantly reduce most of these problems. Unlike surface sealers, Claruseal is a specially designed polymer that is applied before installation on travertine, limestone and marble in home or commercial installations. Claruseal can save more than 50% in ongoing maintenance costs. It is a wise investment."
Other advantages that Claruseal have when compared to aftermarket topical sealants include:
-Most surface sealers need to be applied and reapplied every 2 to 3 years, adding cost and maintenance headaches. Claruseal travertine and other tiles shouldn't ever have to sealed again.
-Claruseal is also stain and chemical resistant, and has excellent UV resistance. Antimicrobials embedded in Claruseal can reduce the growth of bacteria, fungus and mold.
-Claruseal is 100% Ecofriendly, as no VOC's or HAP's are ever produced when it applied prior to installation. Claruseal also is LEED compliant.
-Claruseal is 100% made in the USA.
About Stoneline Group LLC
Stoneline Group LLC was founded as a family operation that originated in Denzili, Turkey, over 35 years ago. In 2003 Stoneline opened their first warehouse and expanded it to a distribution facility in Miami, Florida and now is among one of the largest quality providers of travertine, marble, limestone and paver in the Southeastern United States. Stoneline Group LLC has set a goal to achieve 100% customer satisfaction. Having family leadership at point of production and distribution enables Stoneline Group LLC to have a continuity of company goals starting at the quarries, and ending at delivery to the end-user. Being the largest supplier of travertine, marble and paver in Florida is the reward. On the other hand, the close relationship with their customers has proven to be a key reason for Stoneline's success.
Stoneline understands that when choosing top quality natural stone for home or business, clients need a company that is able to supply them with the styles and surfaces that perfectly match their architectural or design vision. Stoneline Group has its own quarries and production facility located in Turkey; helping to oversee production and processing which ensures that clients get the best materials and the quality they have come to expect. Regardless of the architectural or structural need, a wide stock is available for any location. Whether it is walkways, entry halls or living spaces, it is vital to know a company with years of expertise like Stoneline makes this possible.
Stoneline Group has a renowned reputation for its professional knowledge and extensive selection of nearly every natural stone. No matter if it is for interior or exterior application, professionals are able to cut and size natural stones in a wide range of dimensions. Stoneline has established key distribution points throughout the United States and constantly is looking to expand their mosaic and large format tile segment as more and more rare materials become available. Stoneline is also always searching for the newest and the best stone available, and relies on their customers for providing input on how we can improve as a company.
About Tile & Paver Ideas, LLC
Tile & Paver Ideas, LLC is a Tampa Bay firm focused on the United States surface flooring market. Principals of United Capital Funding own Tile & Paver Ideas LLC. Tile & Paver Ideas LLC offers travertine, marble and limestone products to residential and commercial clients nationwide with patent Pending Claruseal application pre-applied. This makes Claruseal an excellent investment and a long term value. Additional information on Claruseal is available online at http://www.claruseal.com.
About United Capital Funding Corporation
United Capital Funding Corp. (http://www.ucfunding.com) is the leading professional Accounts Receivable funding, and AR management services based firm in the United States today. Providing solutions with Intelligent.Working.Capital, since 1997 United has successfully provided funding of nearly $2.5 billion to entrepreneurial firms with annual revenue from startup stage to over $50 Million. United is headquartered in the Tampa Bay area, and also has regional offices in Nashville and Charlotte. Additional information on the specialized business financial services provided by United, including factoring, Accounts Receivable management, and working capital are available online at their website; http://www.ucfunding.com; via email at mark(at)ucfunding(dot)com; or by telephone (877) 894-8232.