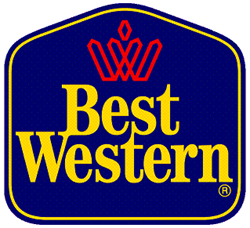 Growing our loyalty program has been a central strategy at Best Western, and being selected for the overall Loyalty360 award signals to consumers that we've built one of the richest and most engaging reward programs in the industry, said Dorothy Dowling.
Phoenix, Ariz. (PRWEB) March 17, 2014
Loyalty360, one of the marketing industry's most respected voices in customer loyalty has named Best Western International's guest loyalty program, Best Western Rewards, the top loyalty program at its 2014 Loyalty Expo.
The inaugural awards drew applications from 58 loyalty programs across numerous industries, and were judged by a panel of loyalty industry experts. Categories for evaluation included customer engagement, use of technology, and leveraging the voice of the consumer in loyalty marketing.
"Growing our loyalty program has been a central strategy at Best Western, and being selected for the overall Loyalty360 award signals to consumers that we've built one of the richest and most engaging reward programs in the industry," said Dorothy Dowling, senior vice president of marketing and sales for Best Western International. "Loyalty programs are critical to consumer engagement and building brand loyalty and we're grateful for the tremendous growth in membership and continued loyalty of so many travelers who call Best Western their home away from home."
Best Western Rewards received the overall 360-Degree Platinum Award, the Best Creative Campaign in Loyalty Marketing Gold Award, and the Best Technology in Loyalty Marketing Silver Award. A number of Best Western's innovative loyalty initiatives, including the programs' Vacation Citation social media promotion, were included in the evaluation. Similar to the brand's current Travel Hero promotion, Vacation Citation has been critical in growing the program's more than 20 million membership worldwide.
Best Western's award-winning loyalty innovations include Status Match…No Catch®, a program that will match members' elite status in any other hotel loyalty program free of charge; Travel Hero, a unique Facebook promotion that allows guests to plan their dream vacation; Reward It Forward®, which allows travelers to reward hotel staff for bonus points when they receive outstanding service; and Vacation Citation, Best Western's best-performing social media promotion that encourages travelers to cite friends and colleagues who need a vacation.
"Best Western is making a deep commitment to customers across its entire organization," said Loyalty360 CEO Mark Johnson. "It is approaching loyalty as more than a points and rewards program, but a way to engage with and build loyalty at every point of the consumer journey. Best Western is a leader to follow in the loyalty industry, as it uses a 360-degree view of the customer to build an effective loyalty strategy."
For 25 years, Best Western Rewards has been one of the industry's most generous rewards programs. Recently recognized by U.S. News & World Report as one of the top international hotel loyalty programs, it has the lowest redemption thresholds for awards, and is one of few loyalty programs that is truly international. With more than 4,000* locations in more than 100* countries, Best Western makes it easy for members to earn points that can be redeemed for global free room nights with no blackout dates, the Best Western Travel Card®, dining, shopping and entertainment gift cards, gas cards, airline/partner rewards and more. Consumers who are not members of Best Western Rewards can sign up at bestwesternrewards.com.
About Best Western International, Inc.
Best Western International, Inc., headquartered in Phoenix, Ariz., is a privately held hotel brand made up of more than 4,000* BEST WESTERN®, BEST WESTERN PLUS® and BEST WESTERN PREMIER® hotels in more than 100* countries and territories worldwide. Now celebrating 68 years of hospitality, Best Western welcomes hundreds of thousands of guests nightly. Best Western provides its hoteliers with global operational, sales, marketing and promotional support, and online and mobile booking capabilities. More than 20 million travelers are members of the brand's award-winning loyalty program Best Western Rewards®, one of the few programs in which members earn points that never expire and can be redeemed at any Best Western hotel worldwide. The brand's partnerships with AAA/CAA and Harley-Davidson® provide travelers with exciting ways to interact with the brand. In 2013, Best Western earned our highest level of brand recognition, including our fifth AAA/CAA Hotel Partner of the Year award, second Compuware Best of the Web Gold award, fourth No. 1 ranking in Brand Keys Consumer Loyalty Engagement Index for midscale hotels and seventh TTG Asia Best Mid-range Hotel Brand. Forty-one percent of Best Western hotels worldwide won TripAdvisor Certificates of Excellence for customer satisfaction.
For more information or to make a reservation, please visit bestwestern.com.
About Loyalty360
Loyalty360 is an unbiased, market driven, voice of the customer focused clearinghouse and think-tank that is committed to bringing loyalty to the forefront as a critical marketing strategy. A trusted source for cutting-edge research, best practices, and networking opportunities, Loyalty360 gives members the expert insights and guidance they need to better understand loyalty and develop programs that effectively engage their customers and employees and build stronger relationships with them.
*Numbers are approximate and may fluctuate.
###