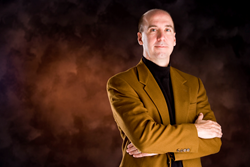 We must challenge the idea that "not knowing" is a weakness and, instead, seek to embrace our ignorance as a potential strength.
Minneapolis, MN (PRWEB) March 25, 2014
Following numerous keynote speeches around the world, including the Ohio Educational Technology Conference in February, Jack Uldrich, global futurist, and best-selling author, will kick off the ATEA conference on March 26th with his keynote "Why Future Trends in Technical Education Demand Unlearning."
Hosted by Dunwoody College of Technology, postsecondary technical educators will convene in St. Paul from March 26-28, for the 51st American Technical Education Association (ATEA) Conference. The conference aims to provide various opportunities "for technical educators, administrators and business partners to tackle the ever-changing opportunities and challenges to meet workforce needs."
Uldrich's keynote presentation will address many of the challenges ATEA members face through the concept of unlearning. As well as highlight how they can, and should, begin embracing the coming technological trends.
"Every year, the higher education landscape becomes more complex to navigate, both for students and providers," said Sandra Krebsbach, ATEA executive director. "The conference is one of the best opportunities in the country for educators and employers to meet and discuss these challenges and share best practices."
Uldrich will discuss best practices for adopting the coming technological changes and share insights from his best-selling book, "Higher Unlearning: 39 Post Requisite Lessons for Achieving a Successful Future," and his latest book, "Foresight 2020: A Futurist Explores the Trends Transforming Tomorrow." Uldrich will also touch on why these future trends will require unlearning, and address how these technological changes are upending long-standing educational and funding mechanisms.
The keynote is designed to provide ATEA education innovators a solid and thought-provoking foundation upon which to conduct future strategic planning. An overview of many of the coming changes can be found in this article: 10 Quotations on the Future of Higher Education.
Uldrich's addresses have been said to be, "inspiring, thought provoking, motivational, and practical all at once." By infusing a "huge dose of practicality," drawn from a wide spectrum of industries outside the educational establishment, Uldrich will ensure his message of unlearning "sticks" with his ATEA audience. A sample of some his ideas on the future of education can be found in this article, The Future of Higher Education: A Cloudy Forecast.
Celebrated as a national and international speaker and scholar, Uldrich's most recent keynotes have been delivered to the American Medical Association, TEXPERS, the Idaho Technology Council, Wells Fargo, the Allan P. Kirby Lecture Series at Wilkes University and The Million Dollar Round Table in Kuala Lumpur.
Some of Uldrich's other clients include General Electric, IBM, Cisco, United Healthcare, PepsiCo, Verizon Wireless, General Mills, the Young Presidents Organization (YPO), Pfizer, Healthcare Association of New York, Southern Company, St. Jude Medical, Dressbarn, AG Schering, Imation, Lockheed Martin, Fairview Hospitals, Touchstone Energy, The Insurance Service Organization, and hundreds more.
Parties interested in learning more about Jack Uldrich, his books, his daily blog or his speaking availability are encouraged to visit his School of Unlearning website. Media wishing to know more about either the event or interviewing Jack can contact Amy Tomczyk at (651) 343.0660.
Uldrich is a renowned global futurist, best-selling author, editor of the monthly newsletter, The Exponential Executive, and host of the award-winning website, http://www.jumpthecurve.net.