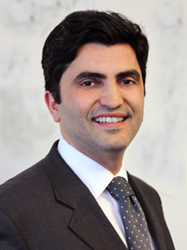 Due to the risk of skin necrosis, non-surgical rhinoplasty needs to be considered with care and should only be used in select cases.
Beverly Hills, CA (PRWEB) March 18, 2014
Dr. Babak Azizzadeh of the Institute for Rhinoplasty and Nasal Reconstruction in Beverly Hills today shared his expert knowledge of rhinoplasty surgery amidst the rise in popularity of non-surgical rhinoplasty treatments to address aesthetic issues of the nose. Similar to liquid facelifts, a non-surgical rhinoplasty utilizes injectable fillers. A dermal filler is injected just above the nasal bone and cartilage to allow for reshaping and correction of nasal defects.
"Due to the risk of skin necrosis, non-surgical rhinoplasty needs to be considered with care and should only be used in select cases," Dr. Azizzadeh said. "Patients need to discuss their goals and expectations with a rhinoplasty surgeon before going ahead with any procedure. A detail-oriented consultation is necessary to determine the best options for each individual. A non-surgical procedure may initially seem appealing, but it's not always the most appropriate solution."
It may take up to two years to see the results of a rhinoplasty surgery, but the alteration is permanent. Injectable fillers only last 12 to 18 months. Also, when dermal fillers are used to change the shape of the nose, patients risk permanent damage and death of skin tissue. Surgical rhinoplasty is a more comprehensive and long-lasting procedure.
"Surgery can produce the natural and subtle results patients desire," Dr. Azizzadeh explained. "Also, instead of a non-surgical procedure, patients may need to consider revision rhinoplasty if they want to correct complications from a primary rhinoplasty, such as asymmetric nostrils or tip bossae."
Facial harmony and balance need to be taken into consideration when altering the nose. There is no "one size fits all" procedure. In addition, the nose is an intricate organ that helps with breathing and taste. The external nose has bulbous long skin, and the internal nose has many blood vessels and nerves.
"Although the nose is a prominent area of the face that affects the way a person looks, it also has an important function in the body," Dr. Azizzadeh said. "Seeking rhinoplasty from an expert will help guarantee your safety as well as your aesthetic goals."
Dr. Azizzadeh is a Harvard-trained sub-specialist in nasal and facial plastic surgery, recognized as a Top Doctor by the US News & World Report for rhinoplasty. He is one of the leading experts in the fields of primary, revision and ethnic rhinoplasty, and is the author of five bestselling books, including the definitive rhinoplasty textbook entitled Master Techniques in Rhinoplasty. Dr. Azizzadeh is double-board certified in both facial plastic surgery and otolaryngology, which gives him a distinctive insight into both the aesthetics and function of the nose.
For more information, contact The Institute for Rhinoplasty & Nasal Reconstruction at (310) 657-2203.