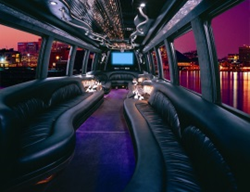 Arriving to the world-famous ski resort in luxury is a dream for many, and it's nowavailable at a competitive price.
Vancouver, British Columbia (PRWEB) March 17, 2014
Royal Limo Vancouver provides exclusive, lavish and enjoyable luxury transportation services for the discerning Vancouver area resident. They have recently announced that they are now providing access to Whistler, along with its many existing services.
Arriving at the world-famous ski resort in luxury is a dream for many and it's now available at a competitive price. Snowboarders and Skiers can enjoy the drive then enjoy the slopes with Royal Vancouver Party Bus's full-service. Party Bus Vancouver rides are lavish and fully loaded with entertaining facilities, ensuring that every ride from Vancouver to Whistler and back is as memorable as the snow on the slopes itself.
Royal Vancouver Party Bus is bringing its years of experience providing the very best in luxury transportation to the one of the very best locations for ski and snowboard vacations in the world.
Up to twenty people (without luggage) and up to fifteen people (with luggage) can find themselves transported to Whistler in style, and Royal Vancouver Party Buses are equipped with everything you'll need to enjoy the trip.
About Royal Vancouver Party Bus
Vancouver Royal Limousine service provides excitement seekers with the very best in safety, comfort and affordable party buses, limousines, stretched limousines and town car sedans. Each car in the fleet has luxurious, fully decorated interiors made just for parties and making amazing impressions. They also have mirrored ceilings, leather seats, television screens, sounds systems and fiber optic lighting.
For more information on Royal Vancouver Party Bus, simply get online and go to http://www.limobusvancouver.com.