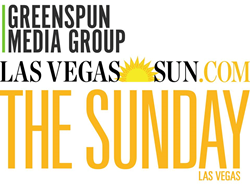 Serving the Community & Delivering great Entertainment!
(PRWEB) March 17, 2014
Tickets are now on sale for The Las Vegas Chocolate Festival and Pastry Show, a night of delights in the city of lights Saturday, April 5. Join the world's top chocolatiers and pastry chefs at The Shops at Crystals for this annual event. Guests will indulge their senses with sweets, spirits and savory culinary treats. Platinum sponsors of this spectacular affair include Veer Towers, Las Vegas' premiere residential complex located in the midst of beautiful City Center, and Celebrity Cruises. Since 1988, Celebrity Cruises have offered modern luxury and exotic locations to people around the world.
Click to tweet: Tickets on sale for @vegasfoodwine Chocolate Festival @CrystalsLV April 5
Festival organizer Barcelona Enterprises recently announced that they have entered into a media partnership with Las Vegas' groundbreaking publication THE SUNDAY and the Pulitzer Prize Winning LasVegasSun.com; both published by Greenspun Media Group.
"This partnership will enable us to reach beyond the bounds of traditional news publications and effectively engage a more diverse audience," Barcelona CEO Alan Semsar stated. "Working with THE SUNDAY and LasVegasSun.com is particularly exciting for us, as we have very similar goals in regards to both producing great entertainment and serving our community."
Celebrity Chef Participants include: Jean-Philippe Maury (Jean-Philippe Patisserie & World Pastry Champion), Jean-Jacques Granet, Claude Escamilla (World Pastry Champion), Jean-Marie Auboine (World Champion Chocolatier), Stephane Treand (World Champion Pastry Chef) and many more
The Shops at Crystals - Just steps away from ARIA Las Vegas, this event will feature delectable dishes and cocktails from several of Las Vegas' most celebrated chefs including: Jean-Jacques Granet, Jean-Philippe Maury, Claude Escamilla, Jean Marie Auboine, Stephane Treand, Stephen Hopcraft, Michael Gillet, Carlos Salazar, Jeffray Gardner, Michelle Curran, Laurie Sabol, Nilda Arias, Susan Phillipp, Annette Starbuck, Melissa Coppel, Natalie Collins,…
Tickets for "The Chocolate Festival" are now available for purchase at sincitychocolatefestival.com, and are priced at $45 per person, all-inclusive. VIP tickets are also available for $99. The Las Vegas Wine & Food Festival is proud to donate a portion of the evening's proceeds to Nevada Ballet Theatre.
Saturday, April 5
8 pm.: "Chocolate Festival" Reception at The Shops at Crystals (3720 Las Vegas Blvd S Las Vegas, NV 89158)
For more information about The Las Vegas Chocolate Festival, contact Alan Semsar (702) 50-WINE-6 or visit sincitychocolatefestival.com.
###
About Nevada Ballet Theatre
Under the artistic direction of James Canfield, Nevada Ballet Theatre is a 501(c)(3) non-profit organization and the largest professional ballet company and dance Academy in the state. Committed to the highest artistic standards, this classically-based company is at home in an eclectic repertory, moving easily from the classics to the high-energy contemporary ballets. The mission of Nevada Ballet Theatre is to educate and inspire statewide, regional and national audiences and vitally impact community life through professional company productions, dance training and education and outreach. Nevada Ballet Theatre is the resident ballet company of The Smith Center for the Performing Arts. Learn more at http://www.nevadaballet.org.
About The Shops at Crystals
The Shops at Crystals is an exquisite 500,000-square-foot shopping and dining experience adjacent to the AAA Five Diamond ARIA Resort & Casino. Rivaling shopping meccas throughout the world, Crystals features the largest Louis Vuitton store in North America as well as the largest Tourbillon in the world. Flagship stores at Crystals include Prada, Gucci, Tiffany & Co., Dolce & Gabbana Men's and Women's, Roberto Cavalli and Ermenegildo Zegna. Crystals is also home to a selection of premier restaurants including Mastro's Ocean Club; Todd English P.U.B; and Wolfgang Puck Pizzeria & Cucina.
About Veer Towers
Experience life at a higher frequency with Veer Towers at City Center Las Vegas. Veer Towers celebrates the essence of a high-style, high-rise lifestyle that taps into the action of City Center's dynamic core and makes urban living a Las Vegas reality. Artfully inclined at opposing angles, the two 37-story towers showcase the future of Las Vegas as a pair or arresting residential icons at the hub of City Center. The brilliant exteriors shimmer with light, while inside, you regroup in your own private haven with personalized spaces that evoke intimacy and luxury.
About Celebrity Cruises
Since its inception in 1989, Celebrity has held true to its original commitment of taking the very best aspects of classic, elegant cruising and updating them to reflect current lifestyles. In 1997, we merged with Royal Caribbean International to form Royal Caribbean Cruises Ltd.
What sets Celebrity apart from other vacation choices today is the cruise line's passionate dedication to providing guests with a cruise experience that embodies modern luxury. This has become the definition of Celebrity Cruises, and has set the worldwide standard for today's expression of what first made cruising famous -- high quality, superior design, spacious accommodations, grand style, attentive service and exceptional cuisine.
About THE SUNDAY
THE SUNDAY is the latest media product published by Greenspun Media Group. The weekly news publication is an exciting, forward-thinking product. THE SUNDAY offers in-depth interviews, human interest profiles, eye-popping infographics, behind-the-scenes photos, informative features and more. This dynamic product covers an array of topics vital to the lives of people living in Southern Nevada. For more information about THE SUNDAY, visit http://www.lasvegassun.com and http://www.thesunday.com.
About Greenspun Media Group
Greenspun Media Group (GMG) is managed by The Greenspun Corporation, which is based in Henderson, Nevada. For more than 60 years, GMG has been publishing in Nevada. GMG publishes the Pulitzer Prize winning LAS VEGAS SUN newspaper, LAS VEGAS WEEKLY, LAS VEGAS MAGAZINE, VEGAS2GO and THE SUNDAY. The company produces four local websites, LASVEGASSUN.com, LASVEGASWEEKLY.com, VEGASINC.com and LASVEGASMAGAZINE.com. GMG is owned by the Greenspun family, which also owns Sun Media Productions and tourism websites VEGAS.com and LasVegas.com.
For information regarding the Greenspun Media Group, visit http://www.gmgvegas.com.