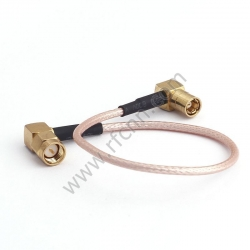 (PRWEB) March 15, 2014
Recently, RFcnn.com, one of the world's leading connector manufacturers and retailers, has released its new selection of cable RF connectors. Moreover, the company has started to launch a promotion of these brand new connectors today. The current discount is up to 30% off.
As an innovative supplier, RFcnn.com specializes in almost all kinds of high end devices. It has a lot of wonderful connectors online for sale, including Mini Balun IDC connectors, SMA RF connectors, coax connectors and more. In addition, the company strives to save time for worldwide distributors by offering premium quality devices and convenient shopping process. It has produced a huge selection of connectors to meet the various needs in the current market.
The development manager for the company says, "We are excited to launch the special offer on the brand new cable RF connectors. We would like to show thanks to all clients from around the world. I promise that RFcnn.com is a reliable supplier in high end devices. Please note that the promotion will not last forever. If you are interested in our cheap products, please visit our website before April 5."
For additional information, the company is now offering thousands of practical items. Its products can be widely used in many industries
About RFcnn.com
RFcnn.com is an online shop of high end devices. It is a China based company that aims to provide customers with high quality products at the lowest possible prices. Customers can try the company's products through sample orders with a long-term contract. Most customers come back soon after receiving their first deals.
More details about the company's useful products can be found at http://www.rfcnn.com/SMB-Female-to-SMA-Male-Assembly-Jumper-108.html.