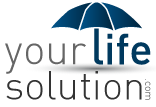 Chicago, IL (PRWEB) March 15, 2014
YourLifeSolution.com, an online life insurance quote comparison service, has begun the research and contracting process to begin offering group life insurance contracts to non-profit organizations, employers and trade groups. "Frankly, I'm shocked I haven't looked into this sooner. It's a very valuable benefit for employers to be able to offer, and it opens the door to provide additional life insurance on an individual basis to those who don't believe employer provided life insurance is sufficient", said Eric Smith, the founder of YourLifeSolution.com.
The firm intends to put together the correct system within the next month to compare group life insurance contracts on an objective basis. YourLifeSolution.com believes it will it take at least six months before this new offering will account for a significant portion of new business.
Employers and individuals seeking more information on term or permanent life insurance contracts are encouraged to visit YourLifeSolution.com, or call Eric Smith at 888.374.2764.