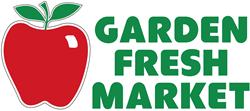 Having had a loyal customer base in the area for over 20 years, our customers are going to be very happy with the new location.
Buffalo Grove, IL (PRWEB) March 17, 2014
Garden Fresh Market is announcing its plans to hold a grand opening for its new location in Buffalo Grove, set for March 26th. The company, which has another store nearby located in Wheeling, intends to keep the older store open through and including the 25th of March. The new location was acquired this past January from Safeway Inc. which operated at the site as a Dominick's Finer Foods.
"Having had a loyal customer base in the area for over 20 years, our customers are going to be very happy with the new location," said Adi Mor, President and CEO of Garden Fresh Market. "And for the customers who shopped at Dominick's, I think they will be very pleased with our selection and variety, and pleasantly shocked when they see how much $100 will fill a shopping cart."
The new location in Buffalo Grove is more than double the size of the Wheeling store. With the additional space, Garden Fresh Market will have a liquor department, full-service café, and a kosher grill. "We've had many customers inquiring our corporate office about incorporating a Kosher Korner similar to our store in Northbrook," said Mor. "We will have a kosher grill and the best selection of kosher products in the immediate area."
The company has stated that among other new features in the new location includes an innovative approach to décor. Garden Fresh Market has installed large format prints throughout the aisles of the store in a unique and innovative manner which serves the dual purpose of adding color to the shopping experience, and lends the customer suggestive images which directly relate to the aisle they're shopping.
Garden Fresh Market is a family owned and operated independent full-service supermarket chain. It retains one of the strongest reputations for providing customers with fresh produce, high quality meat and seafood, wide delicatessens that cater to the neighborhood, and specialty grocery items difficult to find elsewhere all in addition to providing its customers with the conventional name brands. It was started 30 years ago by Adi Mor who began organically in small retail format that specialized in fruits & vegetables. Today, Garden Fresh Market operates five stores with the other locations at Mundelein, Northbrook, Round Lake Beach and Naperville. The Buffalo Grove location, while larger than Wheeling, would be the company's third largest location.
The Company owns the 40,000-square-foot shopping center in Wheeling, which it intends on vacating only after Buffalo Grove opens. "We plan to lease or sell the property, whichever opportunity presents itself and makes sense for us," said Mor. Owning the property gave Garden Fresh Market the flexibility to be able to take the Buffalo Grove store.
Since the acquisition, Garden Fresh Market's staff has been working very hard in order to prepare the store for its operation. Doors will be opening on March 26th. The store in Wheeling will remain in business through the 25th in an overnight transition. For more information about Garden Fresh Market, visit http://www.gardenfreshmarket.com.