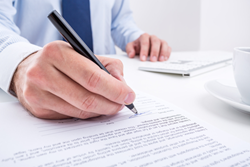 Narconon Arrowhead utilizes an innovative two phase, holistic, drug-free method of detoxification to cleanse the body of drug residuals and reduce withdrawal symptoms.
Canadian, Oklahoma (PRWEB) March 17, 2014
Narconon Arrowhead utilizes an innovative two-phase, holistic, drug-free method of detoxification to cleanse the body of drug residuals and reduce withdrawal symptoms. They have been using their drug-free method for almost five decades and it has helped them avoid the side effects, withdrawal symptoms and the potential for abuse of the many substitute drugs that can be utilized for drug detoxification purposes. The facility is now releasing new and additional information on the process and why it is successful.
Heroin is referred to as an opiate meaning it is derived from the opium poppy and it is also an opioid which includes opiates and semi-synthetic opioids such as Vicodin (hydrocodone) or OxyContin (oxycodone). Although these semi-synthetic drugs are legal prescription painkillers, they very similar to heroin and have similar effects such as a decreased perception of pain, feelings of euphoria, potential for addiction and cause severe drug withdrawal symptoms.(1) According to the latest data by the National Survey on Drug Use and Health (NSDUH), nearly four out of five people who recently started using heroin used prescription painkillers first. (2)
Drug withdrawal refers to the symptoms that one can experience after the abrupt discontinuation or decrease in the intake of medications or recreational drugs to which one has formed a dependence.(3) Opioid withdrawal has often been compared to having very severe flu symptoms. Opioid withdrawal symptoms include restlessness, muscle and joint aches, nausea, vomiting, stomach cramps, diarrhea, anxiety, sweating and chills. These symptoms are so excruciating that it makes quitting the drugs very difficult to confront.
Also, after the acute symptoms have subsided, remaining symptoms such as anxiety, depression, insomnia, cravings, low self-esteem and others can persist.(4)
Part of the trap of opioid addiction is that, although these drugs cause these severe drug withdrawal symptoms, taking more of them also alleviates those withdrawal symptoms. The addiction persists as the addict continues to use the drugs, even though their drug use may be causing detrimental consequences, to avoid the pain and suffering caused by the drug withdrawal symptoms.
Why Drug Detox is Used
Drug detoxification is used to reduce or relieve drug withdrawal symptoms while helping the addicted individual adjust to living without drug use. Detoxification may be achieved in a drug-free manner or medications can be used as a form of treatment. The biochemistry definition of detoxification is the metabolic process by which toxins are changed into less toxic or more readily excretable substances.
The latter definition is the approach taken by Narconon Arrowhead and is further explained in their book, The Truth About Becoming Addicted: The theory is that drug residuals or toxins remain in the body and sustain the addiction until they can be changed through a specialized detoxification method into less toxic substances and excreted from the body. When drugs first enter the body of a drug user, they are recognized by the body as poisons and metabolized by the organs to be eliminated. Yet, residual amounts can remain behind in fat cells and other body organs and store in the body for some time after use. These drug residuals have the potential to act as a physical level reminder that can trigger strong thoughts to use drugs in a substance abuser long after they have stopped using drugs. This is commonly referred to as a craving. These cravings can be triggered at times when a person undergoes periods of physical or emotional stress.
Narconon Arrowhead's Approach to Physical Detox
Narconon Arrowhead approaches full physical detoxification from drugs and alcohol in a very specific two phase approach. The first phase is to get the person to stop using and dry them out so there are no physical and/or mental side effects present from coming off drugs or alcohol. Once this dry out process is completed and the individual has been seen by a medical professional and deemed physically able to proceed, they move into the next phase of Narconon Arrowhead's detoxification process, known as the New Life Detoxification program. In this phase of detoxification, a combination of light aerobic exercise, a low heat dry sauna, and a specific nutritional regime that is designed to decrease physical and mental cravings from drugs or alcohol is used.
One addict we will call Joe for anonymity said, "After I dried out and started the sauna detoxification program, I really noticed a big difference. I finally could sleep again, my body aches went away, I wasn't so anxious, I started eating better and pretty soon I was feeling more and more normal. My energy also started to come back and my body and skin looked and felt like it used to when I was younger. And, this was all done by getting all the toxins and drugs out of my body rather than by putting more in. It was truly amazing!"
The Center for Disease Control and Prevention recommends better access to substance abuse treatment, stating that effective, accessible substance abuse treatment programs could reduce overdose among people struggling with dependence and addiction and they encourage states to increase access to these important programs.
For more information on Narconon Arrowhead's effective detoxification method for opiate addiction, please visit their site at http://www.narcononarrowhead.org or call 800-468-6933.
1. http://en.wikipedia.org/wiki/Opioid http://en.wikipedia.org/wiki/Opioid http://en.wikipedia.org/wiki/Opiate
2. http://www.samhsa.gov/data/2k13/DataReview/DR006/nonmedical-pain-reliever-use-2013.htm
3. http://en.wikipedia.org/wiki/Drug_withdrawal
4. http://www.opiateaddictionresource.com/addiction/opioid_withdrawal