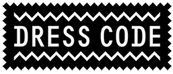 We offer an aggressive rewards program, which allows between 15-50 percent back on purchases if you sign up for the website's loyalty program.
Tucsan, AZ (PRWEB) March 19, 2014
There's an old adage that says, "nothing in life comes free," but thanks to the launching of Dress Code Clothing's new rewards program, people across the globe will now be able to treat themselves to some of the hottest merchandise on the market.
"Customers will love our all new Dress Code Point System, v 2.0," said Mufaddal Dawoodbhoy, spokesperson for Dress Code Clothing. "With this system customers earn points way faster."
Dress Code Clothing sells T-shirts, jeans, shoes and accessories that are music, street wear or entertainment inspired.
Brands include: Dr Who (dresscodeclothing.com/Dr-Who), Converse, Vans, HUF (dresscodeclothing.com/brand/HUF), Rebel8, Famous Stars and Straps, 10 Deep, Brixton, Volcom and Nixon +++. Bands and artists include Avenged Sevenfold, Metallica, Megadeth, Slipknot and Five Finger Death Punch.
When it comes to its rewards program, Dawoodbhoy explained that it has made some changes to its points system in an effort to make the Dress Code Clothing's loyalty program a lot better.
"You spoke, we listened," Dawoodbhoy stressed, before adding, "Now you earn more points the more you shop at Dress Code Clothing."
Dawoodbhoy went on to break down how the new rewards program works by pointing out that as usual, when customers first sign up, they will start earning points right away.
Fifteen percent of the subtotal of all the non-sale items will automatically be converted into points for customers to use on their next purchase.
"Here is what makes things even better," Dawoodbhoy said. "On your second qualifying purchase, you will earn 20 percent in points. On the third, 25 percent; the fifth, 30 percent; the 10th time, 35 percent. Now that's savings that actually add up."
As to why anyone should give the company, which was awarded Best of Tucson in 2012, and listed as a top tier account for Converse, Vans, HUF, Jansport and many other brands to carry exclusive products, a try, Dawoodbhoy noted that Dress Code Clothing is unlike anything else on the market.
"We have one of the largest selections of T-shirts on the Internet," Dawoodbhoy said. "We offer an aggressive rewards program, which allows between 15-50 percent back on purchases if you sign up for the website's loyalty program. These mean really good discounts for returning customers. Unlike other large websites that run huge warehouses, we are a small business out of Tucson, AZ that knows the product they sell and can help you via phone or email to give you expert help when it comes to selecting the item you want and placing your order."
For more information, please visit: http://www.dresscodeclothing.com/PointsStructure.aspx
About Dress Code Clothing
Dresscodeclothing.com started in the summer of 2006 as a small music enthusiast T-shirt shop in Tucson Arizona. Our goal is to carry the latest, hottest, and freshest threads on the planet.
Dress Code is located in Tucson, AZ at 2636 E Broadway Blvd.
Our retail showroom is more than 5000 sq feet and displays all thousands of graphic T-shirts, shoes, watches, sunglasses, jackets plus everything you need to look fly. We ship mostly everything sold on our website from here too, from our massive warehouse located just behind our store.
Contact Details:
Mufaddal Dawoodbhoy
Dress Code Clothing
2636 E Broadway Blvd
Tucson, AZ 85716
Phone: (520) 325-0186
Source: Dress Code Clothing
###