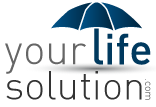 Chicago, IL (PRWEB) March 16, 2014
YourLifeSolution.com, an online life insurance broker, is releasing a criticism of the traditional life insurance distribution model. Eric Smith, the founder of YourLifeSolution.com, is publishing three primary reasons why he believes online life insurance comparison services like his own are empirically superior to traditional life insurance business models.
YourLifeSolution.com's Three Reasons for Why Online Life Insurance Services are Superior
-According to Eric Smith, consumers get faster and more objective life insurance quotes from online life insurance comparison services. "By 'online life insurance comparison' I explicitly mean sites like my own that actually show quotes instantly. This most certainly does not include services that say they will give your information to various agents who choose to buy your information," said Eric Smith.
-YourLifeSolution.com claims that life insurance agents are generally more prosperous in the long term by operating remotely. "A single agent can do business in as many states as they please and can avoid the cost of shoe leather and gasoline," said Eric Smith.
-"One could argue that society, namely from an enviromental perspective, benefits from life insurance moving towards an online platform. A lot of fuel, traffic smog, shipping and paper products are consumed in the process of selling life insurance via a traditional model. Nearly all of this resource consumption is eliminated by distributing and purchasing life insurance through an online platform," said Eric Smith.
Employers and individuals seeking more information on term or permanent life insurance contracts are encouraged to visit YourLifeSolution.com, or call Eric Smith at 888.374.2764.