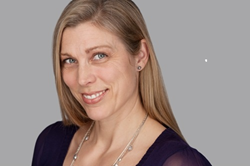 The Wellness Talks series at 58 South Molton St Well-Being Business Centre is an exciting offering to Londonites ready to take control of their health and learn how to nurture themselves.
London, UK (PRWEB UK) 17 March 2014
58 South Molton st. Wellbeing Talks will focus on wide range of topics including osteopathy, nutrition, fitness, stress management, breathing, stretching, homeopathy, psychology, mindfulness and so much more. These will be led by an eclectic, educated and passionate group of health professionals who are keen to share their knowledge and guide individuals to a better way of daily living. Each session will have a little dose of the educational, with a hint of the interactive and dash of take home tips and tools.
The talks are thoughtfully and deliberately being put together by Charlene Hutsebaut Personal Trainer and Corporate Speaker in close collaboration with 58 Director Michal Cohen-Sagi.
The first talk will take place on Friday March 21, 2014 - 12:30-13:30pm, at the Wellbeing Centre, 58 South Molton St. price £25
Charlene Hutsebaut B.P.E., B.Ed., CSCS is a personal trainer, speaker, writer and brand ambassador with over 15,000 client hours and 22 years of experience in the fitness industry. She has degrees in Physical Education and Education and is certified with the NSCA. Her strengths and passions lie in rehabilitation, biomechanics and anatomy. She has worked at the prestigious and award winning Medical Fitness Kinsmen Rehfit Centre in Canada.
ABOUT 58
58 South Molton st. is an inspiring and nurturing centre, one that would equally benefit clients looking for treatments by the very best people in their field; therapists looking for rooms in a chic yet uplifting environment; and businesses looking for meeting and events facilities in an upmarket yet relaxed setting.
This stunning architectural gem is an oasis of calm conveniently located in the heart of London.
The atmosphere here is that of a harmonious community based on well-being, professionalism and outstanding service.