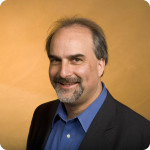 "We are thrilled to bring David on board. He is one of the most innovative professionals in the solar PV industry."
San Diego, Calif. (PRWEB) March 19, 2014
Everyday Energy, California's leading solar finance and installation company in the affordable housing market, is pleased to announce that David Arfin has joined the company as its Chief Advisor. The addition of David Arfin solidifies Everyday Energy's commitment to bringing the benefit of solar PV to the Affordable Housing Industry.
David Arfin is the Founder and CEO of First Energy Finance. Mr. Arfin is driven to creative innovative finance offerings that accelerate the adoption of renewable energy, energy efficiency and other clean technologies. Mr. Arfin created SolarCity's SolarLease, the game-changing solar financing program that enabled over 100,000 homeowners, commercial and government customers to adopt solar power. He received the first ever Innovation in PV Financing Award from the Solar Energy Industry. He is a Partner and Co-Founder of SolarVento (Mexico), and currently serves on the Board of Directors of Simpa Networks (India), Wattzon (Palo Alto), and EarthPoint Energy (Canada).
Prior to SolarCity, David was co-founder and CEO of GlooLabs, (acquired by Cisco Systems), co-founded Flywheel Communications, and was founder and CEO of CLE Group (acquired by PLI). Prior to launching companies, David was a lobbyist for the Association of American Universities, a Coro Fellow in Public Affairs and an Intern in the Israeli Knesset. He received an MBA from the Stanford University Graduate School of Business, an MA in Public Policy Analysis from the Claremont Graduate University, and a BA in Political Science from UCLA where he was graduated phi beta kappa.
"We are thrilled to bring David on board. He is one of the most innovative professionals in the solar PV industry. His leadership in developing the first ever solar lease helps to solidify Everyday Energy's commitment to its affordable housing clientele as we continue to develop innovative financing solutions specific to the Affordable Housing Industry," said Scott Sarem, Co-Founder and CEO of Everyday Energy.
About Everyday Energy
Based in Carlsbad, Calif., Everyday Energy specializes in the design, finance, and installation of solar PV and solar thermal projects for the affordable housing community. Everyday Energy has a proven track record of working with most major affordable housing developers and lenders, and has installed over 4 megawatts of solar PV on affordable housing properties throughout California.
They have made the commitment to understand the complexities of affordable housing and have tailored their offerings to specifically address the unique issues associated with affordable housing.
According to the California Solar Initiative statistics, they have installed the largest number of MASH projects in California to date and are recognized by the California Public Utilities Commission as the experts in Virtual Net Metering installations.
For more information visit Everyday Energy's website at http://www.everydayenergy.us.