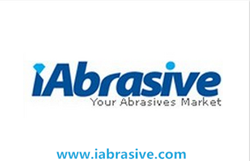 Zhengzhou, China (PRWEB) March 17, 2014
iAbrasive, an international exchange and information platform for abrasives and diamond tools only, announces that China Abrasives Conference & The 59th Trade Fair for Alumina and SiC are to take place on March 24th, 2014 in Yangzhou, Jiangsu province. During the conference, a report regarding the development status and trends of China conventional abrasives in 2013 will be given with an intent to guide industrial developing direction in the next year.
Following are the keywords collected from the annual report of conventional abrasives industry (2010 to 2012).
Keywords for 2010
I. A Booming in Both Production and Sales
After the financial crisis in 2008, the world as well as domestic economy has seen a steady recovery. Meanwhile, China abrasives market has experienced a significant increases in sales revenue and exports.
II. Restructuring and Upgrading
The report shows that 2010 is an important year for the adjustment of products structure. A surge in the sales of abrasive tools and brown fused alumina owes to the high quality of products. Most enterprises pay much attention to the industrial restructuring and occupy the market share through differentiation production.
III. Excess Production Capacity and Cost Increase
The report also put forward the problems that should not be ignored, that is, excess production capacity in particular for brown fused alumina and green silicon carbide; cost increases in raw materials and labor forces.
Keywords for 2011
I. An Increase in Cost and a Slide in Profits
World economy has encountered lots of troubles in 2011, however, the exports of main abrasives develop steadily. The report indicates an 11.79~23.22% increase in costs during every manufacturing process, and a 10.40% decline in overall profits.
II. Abrasives Deep Processing and Automation
Fiercer market competition raises a higher demand for the product quality, which to some extend stimulates the reform and upgrading of production equipments.
III. Energy Conservation and Emission Reduction
To comply with the call from the government, alumina factories make large efforts on improving smelting furnace and eliminate the small ones with high consumption.
Keywords for 2012
I. A Fall in Both Production and Sales
A fall is seen mainly in the green silicon carbide micro-powder, which are broadly applied in solar cutting industry.
II. Innovation and Brand Building
III. Industrial Consolidation and Horizontal Integration
According to iAbrasive's introduction, the report has longly been regarded as the wind indicator and thermometer of the whole abrasives industry. The website will update the news to keep readers informed at: http://www.iabrasive.com.
About iAbrasive.com
Headquartered in Zhengzhou, Henan province, iAbrasive is an international business to business trade platform for the abrasives industry, which offers domestic sellers the opportunity to present excellent abrasive products to overseas buyers. Meanwhile, users can inform themselves of in-depth and comprehensive information on the latest developments, trends, services and products from different areas. More information about abrasive supplying and purchasing, welcome to link here: http://www.iabrasive.com.