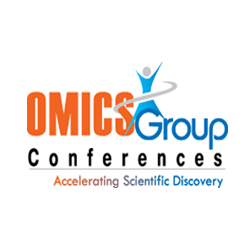 OMICS Group Medical Conference: Cosmetology-2014 will be held at Las Vegas, USA from July 21-23, 2014.
Henderson, Nevada (PRWEB) March 18, 2014
The 3rd International Conference and Exhibition on Cosmetology & Trichology 2014, an OMICS Group Conference, will be a two day event from July 21-23 at Las Vegas, USA.
This event organized by OMICS Group International has been announced in collaboration with Argentine Association of Trichology, International Association of Trichologists, and Saudi Society of Oral and Maxillofacial Surgery.
Cosmetology-2014 will be supported by related OMICS Publishing Group open access and scholarly journals and will be based on the theme: Exploring the challenges and possibilities in cosmetology & trichology.
OMICS Group Managing Director and CEO, Dr. Srinubabu Gedela, on announcement of this event said that "Cosmetology-2014, an international scientific event, will bring together national and international experts to touch the upper horizon of innovation in this field".
3rd International Conference and Exhibition on Cosmetology & Trichology 2014 is reported to observe various eminent speakers like: Liz Bardelas, CEO, Bea Skincase and Cosmetics, USA; Crystal Porter, Owner at Mane Insights, USA; Maria Lauva Bovcon, Director of Department at Argentina Association of Trichology; Ardeshir Vahidi, Chief Specialist of Plastic Surgery, UK; Gabriela Merik, CEO at Dermagenica, UK; Susanne Haudorfer, Chef D' Entreprise, Belgium; and Cagatay Sergin, Hair transplant surgeon, Turkey.
Cosmetology-2014, as reported by the organizing committee, is said to focus on Cosmetic Surgeries, Advanced Cosmetic Procedures, Cosmetic Gynecology, Perfumery & Cosmetic Sciences, Skin Nutrition and Anti-aging Medicine, Hair Transplantation, Hair Loss Management and Advances in Trichology, Sustainable Cosmetic Product Development, Alternative Approaches to Skin & Hair Care, Modern Cosmetic Products and Marketing, and Major risks from Cosmetic and Personal Care Products.
OMICS Group International is an online open access scholarly publisher and an international scientific event organizer. They publish around 350 peer-reviewed scholarly journals and organize more than 100 national and international scientific conferences all around the world. OMICS Group Conferences are said to be organized in Spain, USA, Dubai, China and India in 2014.
Cosmetology-2014 organizing committee says that the conference will work on program full of practical workshops and parallel sessions covering the broad arena of medical and technological Cosmetology &Trichology including Cosmetic Surgeries, Hair Transplantation, Plastic Surgery , Micro Dermabrasion, Buttocks Augmentation, Sunscreens and Anti tannings and various aspects in the field of Cosmetology and Trichology.
For more information on the subject of this release, visit: http://cosmetology2014.conferenceseries.net/.
Or contact:
cosmetology2014(at)omicsgroup(dot)us
Tel: 1-650-268-9744
Fax: 1-650-618-1414