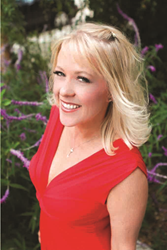 This is a gift to all of us living this nightmare.
Los Angeles, CA (PRWEB) March 20, 2014
Tina Swithin understands what it's like to divorce a narcissist. She spent over four years on the battlefield of the Family Court System while acting as her own attorney in a desperate attempt to protect her two young daughters. In her new book, "Divorcing a Narcissist: Advice from the Battlefield," Tina offers solid advice and sanity-saving wisdom for transforming from victim to survivor.
As her book details, narcissists are the masters of manipulation who are known to launch stealth assaults that will leave their victims in an utter state of confusion and desperation. Their tactics in the Family Court System often fool Judges, Commissioners, Attorneys, Minor's Counsel, Social Workers, Therapists, and even trained Evaluators. Victims are often left shattered and without a voice because they feel that no one could possibly believe or understand what they are silently enduring. Tina's book assures victims that they are not alone and offers practical advice for navigating through every stage of the high-conflict divorce, such as:

Leaving the Narcissist: Strategies and advice
Divorcing: Advice on attorneys, tactical moves, courtroom preparation, anxiety/PTSD, evaluations and more.
Narc Decoder: Decoding emails and communication.
Children: Sharing custody, sheltering children, and breaking the cycle.
Life Beyond the Narcissist: Loving again, personal growth, and healing.
"Divorcing a Narcissist: Advice from the Battlefield" has received high marks from women who have found the book to be practical, honest, and supportive. One reader stated, "Cheers to Tina for writing such an amazingly honest and thoughtful book, which I know will provide insight to many other women." Another said, "Tina's hard work and dedication—and the contributions of thousands of women in her group—have made such a difference for the children and me. This book has great advice and includes contributions from other women who have been there." Another reader summed it up: "This is a gift to all of us living this nightmare."
Celebrities, including Christie Brinkley, Kelly Rutherford, and Bill Eddy, also highly recommend Tina's book. Brinkley stated, "With Divorcing a Narcissist: Advice from the Battlefield, readers will garner sound advice from others navigating the same stormy waters!" Rutherford stated, "Tina's book has become a lifeline during my custody battle." And Eddy explains, "Divorcing a narcissist isn't easy, but Tina Swithin provides many of her own tips and numerous suggestions from others to help along the way in her latest book. Personality disorders are not obvious on the surface, which is why many people marry those with these disorders and why many courts are easily misled by them -- for months or years. To really understand what is going on takes looking under the surface and knowing what patterns of behavior to look for. By recognizing these patterns, it is possible to plan ahead and predict some of the problems you will face. This book will help you prepare and respond more effectively."
For more information about Tina or "Divorcing a Narcissist," please contact her publicist, Amy Osmond, at amy(at)osmondmarketing(dot)com or 949.813.0182. To follow Tina's blog, go to http://www.onemomsbattle.com.
About Tina
Over the past two years, Tina has been instrumental in the start-up of one-hundred chapters of "One Mom's Battle" throughout five different countries (United States, Canada, Australia, South Africa and United Kingdom). Tina believes that the courts have lost sight of their primary focus, which should be the best interest of the child and instead, are focusing too heavily on mothers' rights and fathers' rights. Tina is working to raise awareness of the issues in the Family Court System and to educate the general public on Narcissistic Personality Disorder. High conflict divorces are on the rise and the children are suffering unnecessarily due to the lack of education on the front lines--and behind the judicial bench.
In addition to being an Author, Tina works in Public Relations and has been awarded honors such as the "Top 20 Professionals Under 40" and the "Top 40 Professionals Under 40" in several regional California newspapers. Tina has appeared on shows such as "Dr. Carole's Couch" with world-renown psychologist, Dr. Carole Lieberman, Huff Post LIVE, and on Candace Smyth's North Star Series. Tina's book and blog have been featured in outlets such as Glamour Magazine, SF Gate, Examiner, LA Parent Magazine, About.com, Yahoo, Huffington Post and the Washington Times. Her first book has garnered a 5-star rating with over 115 reviews on Amazon. In her spare time, Tina writes for the Huffington Post Divorce and HopeAfterDivorce.org where she delves into the tricky world of divorcing a narcissist.
About the Divorce Support Center
The mission of the Divorce Support Center is to improve the financial and emotional resources of people negatively impacted by divorce by providing educational and legal services, such as a state-of-the-art online educational center, face-to-face and online support groups, and a 24-hour hotline.