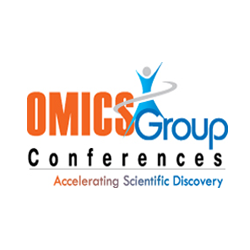 2nd International Conference on Bioprocess and Engineering will be held during June 26-27, 2014 at Valencia, Spain
Henderson, Nevada (PRWEB) March 18, 2014
OMICS Group Conferences is pleased to announce Bioprocess International Conference 2014 at Valencia, Spain, which will be held from June 26-27, 2014.
Speaking on this occasion, Dr. Srinubabu Gedela, the MD and CEO of the OMICS Publishing Group said that Bioprocess-2014 conference aims in gathering renowned scientists, Professors and Research professionals, Young researchers, Business delegates and Student communities across the globe to discuss the research, achievements and advancements in Secondary Metabolites and Protein Biology.
Renowned personalities in this field including Hirendranath Banerjee, Professor at Elizabeth City State University, USA, Osama Ibrahim, Principal Research Scientist, BioInnovation, USA, Julian Morris, Professor at Newcastle University, United Kingdom, and Christopher J. Hewitt Professor, Loughborough University, United Kingdom are part of this international life sciences conference.
OMICS Group International, an open access publisher that publishes 300 online, peer reviewed science journals in the fields of Clinical, Medical, Engineering and technological, Pharmaceutical and Management fields also organizes more than 100 international science conferences and events across the globe. With the help of more than 100 scientific associations with the likeminded organization, OMICS Group is contributing for the dissemination of scientific knowledge and information.
Major highlights of this scientific conferences include the Art of Fermentation, Fermentation Extravaganza: A New Revolution for Food and Beverages, Fermentation Aspects of New Product Development, Yeast Engineering, Overview of Stem Cell Culture, Introduction to Bioprocess, Application of Bioprocess, Advanced Instrument for Bioprocess Control and Automation, Bioreactors and Cell Culture Systems, Fermentation and Cell Culture Media, Optimizing Cell Culture Process, 3D Cell Culture, Application and Manipulation of Cultured Cells, Future Prospects for Cell Culture Systems, and Culture of Non-Mammalian Cells.
The Young Researchers Forum at Bioprocess-2014 provides the Young Researchers/Investigators an opportunity to present their latest research projects with an in-depth analysis. Student fellowships and the best poster awards for an outstanding poster presentation benefit the student community.
Exhibitions displaying the latest products and services in this field shed valuable light on the recent innovations in this field.
For more information on the subject of this release,
Visit: http://omicsgroup.com/bioprocess-conference-2014/
Or Contact:
bioprocess2014(at)omicsonline(dot)us
Tel: 1-650-268-9744
Fax: 1-650-618-1414