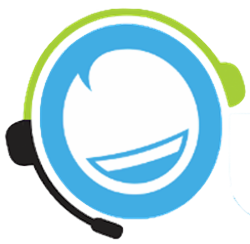 Outbounders.com's alternative work model turns the corporate 9 to 5 model on its head by focusing on lifestyle quality.
San Francisco CA (PRWEB) March 19, 2014
Outbounders.com reveals its unconventional recruiting strategy where staff is relocated in Costa Rica in view of the lower living costs to help employers optimize their lifestyle while they live and work in a stress-free environment a few miles from the beach. The company's unique take on employment maximizes work efficiency as staff already living and working in Jaco, Costa Rica confirm.
Bigger paychecks become secondary when one works in health and learning promoting environments, as opposed to costly, frantic lifestyles in big cities. The Costa Rica relocated staff enjoys idyllic sceneries and works from home, making it a tempting opportunity for people not willing to sacrifice lifestyle quality over 6-digit salaries.
Job seekers willing to relocate to Costa Rica become part of a vibrant, multicultural team and get to enjoy a series of benefits, including paid utility bills, monthly food allowance and surfing lessons among other perks. James Stinson explains the rationale behind the ground-breaking employment model of his company for staff relocation in Costa Rica,
"I believe that we can achieve a lower base cost than having you live and work from some expensive city like New York or San Francisco. I believe in maximum lifestyle at the least possible cost, that's why Costa Rica".
Currently, Outbounders.com has a job opening for a Marketing Campaign Manager. The manager will be part of Outbounders.com's innovative staff relocation program that combines work efficiency, lifestyle quality and lower living costs. The Marketing Campaign Manager will be working no more than 30 hours each week, having 2 hours a day to focus on self-education and training to sharpen their competencies and still have time to enjoy the normal-paced lifestyle Costa Rica lends itself to.
People can perform better in less anxiety-inducing environments. Sunny, warm, exotic places boost productivity and reduce stress levels, letting people invest their creativity and energy more efficiently in their work. Traditional office spaces tend to suffocate and discourage people, something that has a toll on one's work performance. Outbounders.com's alternative work model turns the corporate 9 to 5 model on its head by focusing on lifestyle quality.
For more information on the Marketing Campaign Manager position and Outbounders.com, please visit Outbounders.com or send an email to james(dot)stinson(at)outbounders(dot)com