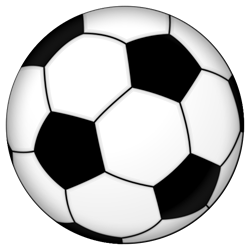 Harrison, NJ (PRWEB) March 17, 2014
Ticket Down announces that Red Bull Arena will host Greece vs. Bolivia in conjunction with "The Road to Brazil." This tournament is a 10-nation, seven game event being organized by Major League Soccer. Six of the nations competing in this event will be traveling to Brazil for the World Cup including the defending World Cup champion Spain, Ivory Coast, Bosnia and Herzegovina, Honduras, Nigeria and Greece. The latter will be competing in the sixth game of the event against Bolivia. These two teams will tangle on June 6 at Red Bull Arena in Harrison, N.J., the home of the New York Red Bulls.
The Bolivian national soccer team is currently ranked as the 70th best team (as of press time) in the world by the Fédération Internationale de Football Association. They are a nation that has struggled in many of the tournaments they have ever entered. The team has qualified for three World Cup tournaments and failed to advance out of the Group Stage each time. In their most recent appearance in the World Cup (1994), they earned one draw, had a -3 goal differential and finished 21st overall.
When Bolivia takes the field, the team they will be staring at on the opposite side of the pitch will be the 13th ranked Greece national team (as of press time). While Bolivia usually struggles when they compete in tournaments, Greece is known as a team that can win some events, but not the World Cup. This year will mark the third appearance in the World Cup for Greece and they are just 1-5 in their first two appearances and have been outscored 15-2. Among the events Greece has had success in include the Euro Cup, which they won in 2004.
Among the players that Greece will send out on the field for this warm-up game against Bolivia and for the World Cup include some of the most celebrated players including caps leader, Giorgos Karagounis (132 caps, 10 goals) and Kostas Katsouranis (109 caps, 9 goals). Other players also likely to suit up for Greece in this game is Theofanis Gekas, the third all-time leading scorer in their history with 24 goals and Dimitris Salpingidis, who is tied for 10th all-time with 13 goals scored.
For Bolivia, a team that finished second to last in their qualifying group with a 2-6-8 record, there aren't a lot of big names that are well known around the world as elite superstars. They do have a couple of young and talented players like Brazilian-born Marcelo Martins Moreno, who has 46 caps and 12 goals, as well as Ronaldo Raldes, the team captain with 75 caps and Juan Carlos Arce (40 caps, 5 goals).
The venue that will be home to this game between the 12th ranked Greece national team and the 70th ranked Bolivian team will be the Red Bull Arena. The facility opened in 2010 and having ground broken in 2006. The 25,000 seat venue is home of the New York Red Bulls from MLS and is located on the Passaic River in Newark.
About TicketDown.com:
Ticket Down delivers tickets to sold out concerts and events worldwide when no one else can, and they do so at discounted prices. As a member of TicketNetworkDirect, they can guarantee the delivery of tickets on time for sporting events like NASCAR, NBA, NFL, and NHL. This popular ticket exchange also has Greece vs. Bolivia tickets at great everyday low prices.