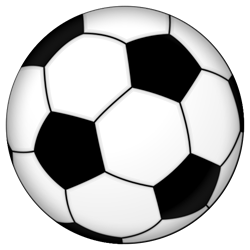 Houston, TX (PRWEB) March 17, 2014
Ticket Down announces that on June 1, BBVA Compass Stadium in Houston, Texas will be host to an international soccer friendly matchup between Israel and Honduras. These teams are two of 10 teams taking part in what is being called the "Road to Brazil." The event will feature seven games held over the course of a week and is being organized by Major League Soccer. Several teams competing in this event will be traveling to Brazil later in June for the World Cup and will use their games in front of the American crowd to work on last minute strategy, lineups and roster information.
Israel did not qualify for the World Cup and instead of preparing for the tournament, will be looking to knock their opponents down a peg before they travel to South America. They are ranked as the 65th best team (as of press time) in the world, according to the Fédération Internationale de Football Association, or FIFA. In general, the Israeli national soccer team has not been one that has fared considerably well in tournaments and have qualified for just one World Cup, finishing 12th at the 1970 event in Mexico.
It is a different story for Honduras as they will be looking to get as much pre-World Cup preparation in as possible. They qualified for the World Cup, finishing third in their group, which was led by the United States and Costa Rica. Mexico went 4-3-3 in their qualifying group, earning 15 points and compiling a +1 goal differential. The Honduran national soccer team is one that has had some success over the years in major tournaments, but has won just two major events in the past 10 years, the UNCAF Nations Cup in 2011 and the Independence Cup in 2010.
When the Israeli national team takes the field in Houston for this game, they will likely be led by Yossi Benayoun, who with an appearance in this match, will tie with Arik Benado for the most caps in the history of their team. Benayoun is also tied for second place for goals scored in international games. He will be joined on the pitch by Dudu Aouate and Tal Ben Haim, another two of the most capped players in Israeli history. They will all be looking to help Israel turn around their recent misfortune and snap their six match winless streak dating back to June 2013 when they beat Honduras in the United States, 2-0.
Honduras can ill-afford another letdown against Israel, especially this close to the World Cup. They will need the leadership of their veteran players Maynor Figueroa, Noel Valladares, Oscar Garcia and Jerry Bengston. Carlo Costly will also suit up for Honduras in this game. Costly is their active leading scorer and fourth all time with 30 goals in 68 appearances.
The BBVA Compass Stadium is an all-soccer field that opened in 2012. The Houston Dynamo from MLS has competed here since the facility opened and it can seat more than 22,000 fans.
About TicketDown.com:
Ticket Down delivers tickets to sold out concerts and events worldwide when no one else can, and they do so at discounted prices. As a member of TicketNetworkDirect, they can guarantee the delivery of tickets on time for sporting events like NASCAR, NBA, NFL, and NHL. This popular ticket exchange also has Israel vs. Honduras tickets at great everyday low prices.