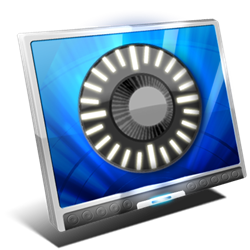 Alongside Remote Desktop Manager, Password Vault Manager is a major part of our product offering, and part of our overall commitment to help IT pros and IT teams centralize, secure and simplify their lives
Montreal, Canada (PRWEB) March 18, 2014
Devolutions, an enterprise password management and software company with over 200,000 users in more than 100 countries, announced today that it has released Password Vault Manager (PVM) version 5.1. It is the last major release of the popular all-in-one password and security management solution before the company officially introduces its much-anticipated Mac version in April, 2014.
Available in a variety of licensing options from single user to unlimited global access, Password Vault Manager empowers teams to centralize all of their organization's passwords and credentials in a single, secure repository. They can also easily manage user security rights, efficiently reduce help desk support calls, and strengthen their network security by generating and assigning only strong, unique passwords.
New or enhanced features that users can look forward to in version Password Vault Manager 5.1 includes:

Simplified Security Management: added "Can Add in Root" value in My Data Source Information; batch assign role to users; disable password saving; disable private vault; automatically serial retrieve when license expires; and more;
Enhanced Password Generator: MRU list for password generator pattern; human readable password generator; pronounceable password generator; and more.
New and Improved Credential Types: store driver's license, membership cards, Social Security number; access new "Hardware" fields; view document passwords, including certificates; and more.
Improved Filter Management: exclude shortcut duplicates in search; use cell and work phone as filter criteria; access the search filter directly from the tray icon; and more.
In total, there are 45 improvements from version PVM 5.0, which was released in December, 2013. A complete change history is available at http://passwordvaultmanager.com/Home/ChangeHistory.
"Alongside Remote Desktop Manager, Password Vault Manager is a major part of our product offering, and part of our overall commitment to help IT pros and IT teams centralize, secure and simplify their lives," commented Devolutions' founder and CEO David Hervieux. "We're excited about what version 5.1 has to offer, especially since it continues our tradition of always listening to our incredible global community and responding their needs. And we're just as excited about Password Vault Manager for Mac, which has been available in Beta for a few months, but will soon be making its official debut."
IT pros and teams can download Password Vault Manager 5.1 from the Devolutions website http://passwordvaultmanager.com/, and enjoy a fully-functional 30 day trial to discover the benefits and features. If after the trial period they wish to continue using the all-in-one password management platform, they can choose from a variety of license options that range from single user to unlimited global access.
For more information or media inquiries, contact Maxime Trottier, Marketing Director, at (450) 935-0608 or mtrottier(at)devolutions(dot)net.
About Devolutions
Established in 2004, Devolutions is a Canadian-based company located near Montreal, Quebec. The firm currently has over 200,000 users in over 100 countries, and is on a mission to develop innovative enterprise software that helps users cost-effectively, simply and effectively achieve their network management, password management, credentials management and security goals. The firm is also committed to providing exceptional technical support, ensuring an excellent user experience that exceeds expectations, and delivering high performance with superior quality. The firm's current roster of solutions includes Remote Desktop Manager, Password Vault Manager, Remote Desktop Manager Online and Remote Desktop Manager Server.
Learn more at http://devolutions.net.