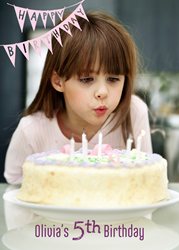 FrameEvent makes digital photograph spring cleaning a breeze in three easy steps: 1. Organize. 2. Protect. 3. Print & Frame.
Randolph, Massachusetts (PRWEB) March 18, 2014
While the date on the calendar makes many people itchy to open up the windows and kick off annual spring cleaning rituals, frigid temperatures, snow-blanketed ground, and winter storms in weather forecasts have people wondering if the mountains of snow in parking lots will ever melt. The good news? Digital photo spring cleaning doesn't require warm weather or sunshine.
In fact, a snowy or rainy day is the perfect time to preserve months of memories by transferring photos from smart phones and camera cards to safer electronic storage locations. It's also a great opportunity select the best photos to print for updating what's featured in frames around the house.
"It's so easy to get lazy with photos," says Nancy Babine-Kucinski, president and CEO of Fetco Home Décor. "Even before digital, so many of us dropped roll upon roll of film in an extra drawer until it was so full we had to take it all to get developed. Remember how expensive that was? Reality, though, is that digital is so much easier and less expensive because we don't have to leave the comforts of home and we only need to print what we want to frame."
Still, daunted by the sheer number of photos they've taken, people continue to leave preservation of precious memories to smart phone and camera card storage as well as social media, leaving the framed photos displayed around the house to become ancient history. To make it easier, the photo experts at FrameEvent offer these three steps:
1. Organize. Turn on the computer and create a folder for each year of photos. In those folders, create subfolders for each month. Then, transfer photos from smart phones and camera cards to the appropriate folders on the computer. If desired, make folders for specific events within each month.
2. Protect. Back up the computer to an external source. Remember, thumb drives, DVDs, CDs, and even external hard drives can fail. FrameEvent recommends an online backup service such as Carbonite which will backup an entire personal computer for less than $60 per year.
3. Print & Frame. Take a walk through the house looking at each framed photo. Identify which photos to update and note sizes. Then, go back to the computer and select photos to print for those frames.
At FrameEvent, visitors can upload photos, select from a wide range of print sizes from 3x3 to 16x20, harness the inspiration of tools to add themes, filters, flair, and text, and then place an order. Every day of the year, FrameEvent is all about sharing the love – customers receive a free print with every order (when more than one print is ordered, the most expensive one is free).
About FrameEvent
A wholly owned subsidiary of Fetco Home Décor, FrameEvent was founded in 2012. At its website, FrameEvent allows visitors to frame their life's events using tools and creative elements to personalize their digital photos and order prints to be professionally developed and delivered.
FrameEvent also offers an innovative application designed to help DIYers easily layout their customized photos into a wall gallery format. Diagrams and measurements allow users to plan their wall galleries without ever drilling a hole. FrameEvent is on Facebook, Twitter, and Pinterest. Mobile and tablet applications for FrameEvent are coming soon.
About Fetco Home Décor
A privately held certified woman owned business, Fetco Home Décor was founded in 1974 and is well known for its fashion forward styles, as a leading designer and wholesaler of photograph frames, wall décor, photo albums, and home accent pieces. Available at most major retailers, Fetco product lines add unique and creative finishes, color, and style with beautiful results for home décor display.