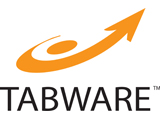 Our customers are recognizing the efficiencies they gain by integrating their enterprise business applications with TabWare using the TabWare CrossRoads Packages.
Greenville, SC (PRWEB) March 18, 2014
AssetPoint, a leading provider of Computerized Maintenance Management Software/Enterprise Asset Management (CMMS/EAM) solutions, announced the continuous development of their TabWare CrossRoads™ Integration Suite with the addition of the Equipment Monitoring package.
TabWare, a Best-in-Class CMMS / EAM solution designed by maintenance professionals for maintenance professionals, is utilized by organizations of all sizes and in many industries, such as Oil & Gas, Mining & Metals, Manufacturing, Food & Beverage, and Water & Wastewater. TabWare maximizes asset performance and improves maintenance efficiencies, resulting in reduced operating costs and higher profit margins. To provide even more value, the TabWare CrossRoads Integration Suite enables organizations to integrate data with TabWare CMMS / EAM and their existing enterprise applications such as ERP (Enterprise Resource Planning) and SCADA systems.
TabWare CrossRoads is an industry-proven and accepted solution providing seamless and flexible integration capability. TabWare CrossRoads supports process-based integrations that use TabWare standard business rules and scenarios, and bi-directional integrations allow for data transfer between TabWare and ERP, SCADA, Predictive Maintenance (PdM) and other software systems. Leveraging many years of industry existing experience, AssetPoint has developed integration scenarios to automate key business operations utilizing Best Practices implementation methodology.
Each TabWare CrossRoads package provides standard XML formatted input and output files that can be used to streamline integrations based on the organization's implementation of TabWare. In the case of ERP system integrations, each integration package targets specific data points that support MRO management, purchase requests, procurement and invoice matching processes based on the system used to manage those activities. As a result, cross-department functions are now more informed and timely in supporting operations, and the maintenance team is able to execute on the critical tasks in the most efficient manner while accounting can be confident in the financial information they provide to management.
AssetPoint has introduced an Equipment Monitoring CrossRoads Package, which supports integrations to TabWare CMMS / EAM with data captured on equipment monitoring systems such as DCS (Distributed Control System), CBM (Condition Based Monitoring), or SCADA (supervisory control and data acquisition). With the Equipment Monitoring integration package, work orders can be generated in TabWare based on alarms from your equipment monitoring system. In addition, meter readings and operational hours can be integrated to trigger preventive maintenance work orders in TabWare. The integration provides information to the maintenance function at the equipment level for use during preventive, corrective, and emergency maintenance, failure analysis, reporting and metric monitoring.
AssetPoint VP of Integration Services, Jane Black, said, "Our customers are recognizing the efficiencies they gain by integrating their enterprise business applications with TabWare using the TabWare CrossRoads Packages. These packages are now being expanded to include an Equipment Monitoring interface of critical readings and alarm conditions to TabWare. The TabWare CrossRoads Packages are based on proven implementation methodologies, resulting in more rapid integration definition and execution for the customer's business and information technology teams." Black added, "We are very excited about the Equipment Monitoring package and are continuously working to expand the CrossRoads Suite to provide additional integration options with TabWare."
About AssetPoint:
AssetPoint, makers of TabWare, is the leading provider of EAM solutions for companies whose success depends on the performance of their assets. For over 30 years, AssetPoint has led the market in helping customers control their maintenance costs, optimize spare parts inventory, streamline procurement and improve management, command and control.
Designed by maintenance professionals for maintenance professionals, TabWare is easy to learn, easy to use and proven over time to be the most effective product in the market. That's why tens of thousands of users trust their critical assets to TabWare each and every day. To view online demos and case studies, visit http://www.AssetPoint.com.