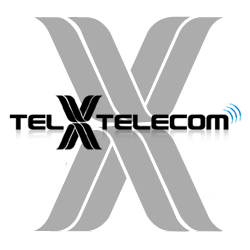 Miami, FL (PRWEB) March 18, 2014
Internet communication technology continues to dart ahead, becoming faster and more efficient with the time. Now, online hosted PBX systems and Voice Over IP phone services, which combine to make internet phone systems for business, come at a lower cost and with greater capabilities than old analog phone lines.
Telx Telecom, one of South Florida Miami's best VOIP Service Providers, announced today a new toll-free calling service for customers. With Telx Telecom's hosted VOIP (Voice Over Internet Protocol) PBX services, long-distance calling, closed and unified phone systems, and centralized internal business phone calls are possible. A quick sign up on the Telx Telecom website can direct anyone to a free demo of any of Telx Telecom's services.
A toll-free phone number essentially allows customers to call a business without being charged for the call. These numbers are usually assigned an 800, 888, 877, 866, or 855 number, which is immediately recognizable as an official business number. This lends credibility to a small business and is proven to produce more calls, since it is free for the customers who are calling.
The corporate image that a toll-free number provides is indispensable to any business, regardless of size. It has become associated with professionalism and official status. Toll-free numbers can be called from anywhere, and long-distance charges will not be applied to customers. This ensures an even wider scope of callers who may have not called because of the distance fees that some phone providers charge.
Telx Telecom is a trusted internet phone service provider, offering business internet phone service to more than 1,000 businesses in the U.S. Founded in 2005, Telx Telecom, a privately held, profitable organization with approximately 25 employees, provides IP Telephony and Managed Services to thousands of small- to mid-size concerns. Telx Telecom utilizes its proprietary, best-in-class network infrastructure to deliver a complete array of data, voice and managed services to small and mid-sized businesses across the country. With the through best-in-class solutions at affordable costs, Telx Telecom aims at delivering world class support to their, employees, partners, and communities. For more info call toll free: 1.866.969.8359 or visit telxtelecom.com
Telx Telecom is a leading Miami communications company specializing in hosted VoIP and all related services. For more information call toll free: 1.866.969.8359, Local: 305.615.1066 or join an IP specialist for a live chat by visiting http://www.telxtelecom.com/.