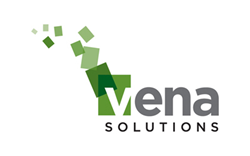 [Pat's] deep knowledge of the financial close process, demonstrated leadership skills, and extensive marketing experience will dramatically strengthen Vena's international footprint."
Toronto, Ontario (PRWEB) March 18, 2014
Vena Solutions is a unique, web-based application that seamlessly transforms Excel into a full-scale enterprise solution by wrapping existing spreadsheets and templates in a controlled, secure environment with formal workflow processes, audit trails, and business rules.
Vena's flexible software can be extended far beyond the traditional performance management processes of budgeting, planning, and forecasting. Organizations across the world have already leveraged Vena's automation features for treasury management, month-end close, sales and operations planning, tax, and financial close and consolidation processes.
As a result, these organizations have drastically improved their operational efficiency, can better control their Excel spreadsheets, and have gained the ability to audit entire workbooks in matter of minutes, without ever leaving the Excel environment.
As the Director of Financial Close & Consolidations Solutions, Pat Calitri will develop product strategies, marketing messaging, and sales positioning for Vena's Financial Close Management solution.
Pat's extensive experience with financial close management, project implementation, and client services will drive the continual improvement and visibility of Vena's unique solution.
Prior to joining Vena, Pat was the Business Unit Executive, WorldWide Product Marketing at IBM Analytics, where he managed the product marketing for IBM's Disclosure Management and Financial Close solutions. In this role, Pat defined and implemented the global marketing strategy for IBM solutions that automate the entire financial close process.
Rishi Grover, President of Vena Solutions, remarks: "We are very excited that Pat is joining our team. His deep knowledge of the financial close process, demonstrated leadership skills, and extensive marketing experience will dramatically strengthen Vena's international footprint."
Pat is eager to lend his leadership and product marketing skills to Vena's unique approach to financial close management. "I am very pleased to join this innovative company that continues to grow at an exponential rate," he enthuses.
"Vena is the only software company that enables users to remain in Excel and create structured and automated processes that completely leverage their existing spreadsheets. Many Fortune 500 companies around the world have reduced operational risk and cut days off their financial close process by implementing Vena's workflow engine, audit trail, and data validation rules."
Vena's financial close solution keeps users in Excel and maintains data integrity by storing all spreadsheets, templates, assumptions, drivers, and more in a central data repository. Vena's workflow engine gives management the ability to design each process and assign tasks and deadlines to users, resulting in increased data visibility and a more accurate and timely financial close.
ABOUT VENA SOLUTIONS:
Vena Solutions delivers the most flexible performance management solution available for budgeting, forecasting, planning, reporting, analytics, and other mission-critical business processes. Vena's unified, web-based software platform enhances the power and flexibility of Microsoft Excel® with powerful workflow management, control and reporting capabilities. This unique approach is complemented by a dedicated consulting, advisory and training team. The result is fast time-to-benefit solution that is easily managed by clients. Vena has been deployed in large and mid-market companies all over the world. For more information, visit venasolutions.com.