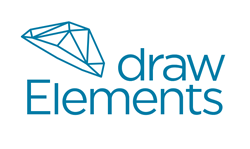 We help our customers build reliable systems, which in turn lets application developers use the new features with confidence when the time comes.
Helsinki, Finland (PRWEB) March 18, 2014
The open standardization consortium Khronos™ Group released version 3.1 of the OpenGL® ES specification during the annual Game Developers Conference. At the same time, the coverage of the drawElements Quality Program™ has been extended with tests for the new OpenGL ES 3.1 features.
DrawElements has released the new test module for OpenGL ES 3.1. It offers functional tests for many of the critical OpenGL ES 3.1 features. The coverage of the module will increase rapidly with more tests and additional test types, such as performance tests, after the initial release.
As always with new technology, there are no real applications, which use the new features, available as testing material. So, systematic testing is the only way to verify the new features. Automated synthetic tests are also faster to execute and faster to debug than content-based tests. Augmenting the development process with automated tests allows engineers to make faster progress towards a production quality system.
"We are happy to support the OpenGL ES ecosystem with our new tests in a timely manner. We help our customers build reliable systems, which in turn lets application developers use the new features with confidence when the time comes", explained Kalle Raita, the CEO of drawElements. "We have also donated a small fraction of our OpenGL ES 3.0 tests to Khronos to be used in the Conformance Test Set. The idea was to get test coverage for new shader language features and uniform queries as well as demonstrate our products in an accessible way for the technology adopters."
"I'm happy to see the Khronos Group launching the new specification with the required new conformance tests. We ran our dEQP tests for OpenGL ES 3.1 on desktop hardware we have available using the latest drivers. The results showed rather varying levels of robustness of the OpenGL 4 features that are also part of the OpenGL ES 3.1. This is not surprising given the rarity of OpenGL 4 applications. It also validates the need for more thorough testing", said Pyry Haulos, Chief Technology Officer at drawElements.
About drawElements
drawElements is a software expert company focused on computer graphics technologies for the embedded space. Our main product is the drawElements Quality Program, a system for measuring the quality of GPUs and their drivers. Our crew has also been working on related technologies such as run-time optimized blitters, OpenGL ES 2.0 drivers and software rasterizers. drawElements is based in Helsinki, Finland.
Further information can be found from http://www.drawelements.com.
About The Khronos Group
The Khronos Group is an industry consortium creating open standards to enable the authoring and acceleration of parallel computing, graphics, vision, sensor processing and dynamic media on a wide variety of platforms and devices. Khronos standards include OpenGL®, OpenGL® ES, WebGL™, OpenCL™, WebCL™, OpenVX™, OpenMAX™, OpenVG™, OpenSL ES™, StreamInput™, COLLADA™, SPIR™, SYCL™ and glTF™. All Khronos members are enabled to contribute to the development of Khronos specifications, are empowered to vote at various stages before public deployment and are able to accelerate the delivery of their cutting-edge media platforms and applications through early access to specification drafts and conformance tests. More information is available at http://www.khronos.org.
###
drawElements, drawElements Quality Program, and dEQP are trademarks of drawElements Oy.
Khronos, DevU, StreamInput, SPIR, SYCL. WebGL, WebCL, COLLADA, OpenKODE, OpenVG, OpenVX, glTF, OpenSL ES and OpenMAX are trademarks of the Khronos Group Inc. ASTC is a trademark of ARM Holdings PLC, OpenCL is a trademark of Apple Inc. and OpenGL is a registered trademark and the OpenGL ES and OpenGL SC logos are trademarks of Silicon
Graphics International used under license by Khronos.
All other product names, trademarks, and/or company names are used solely for identification and belong to their respective owners.