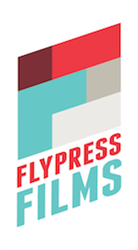 We knew the video would get a good response, but the interest and impact has been unbelievable.
Toronto, ON (PRWEB) March 19, 2014
When Amy and Richard James decided to record their three year-old daughter Emily's first haircut, nothing could have prepared them for what would turn into millions of eyes on their family.
As of yesterday, the two minute video of Emily donating her hair to the Canadian Cancer Society had received over 3,000,000 views and caught the attention of Ellen DeGeneres' Good News Blog as well as news stations around the world. It was official, Emily's Hair had gone viral.
"We were blown away - We knew it would get a good response but the interest and impact has been unbelievable," said Richard James, owner of FlyPress Films, specializing in corporate video production.
"When we started getting calls from large news stations to play the video, I knew we were onto something."
"People would kill to know the secret to having a video go viral, the truth is there isn't one formula," said Amanda Sutton, owner of Catalyst communications choreography. "Richard's video had the triple threat of: great cause, cute-factor, but most importantly - it was authentic." Catalyst quickly drummed up some local media attention for FlyPress to support what was happening online.
And it has worked. The video production company has received business leads in Canada and U.S. and they are bringing on an additional employee in May.
"This certainly took a turn that we didn't expect, but are ready for. It has bumped both our local and our international exposure," said Richard.
Can they do it again?
"We have certainly experienced firsthand, the power of video marketing and how quickly public opinion and word of mouth can travel," he said. "But I think we can now get back to focusing on bringing that same magic to our client's videos."
-30-
FlyPress Films is a full-service video production company specializing in business promotional films using exceptional storytelling and cinematography. They also offer live event coverage, testimonial videos, educational & training videos, video blogs, music videos, etc. servicing clients in all service sectors from building to marketing and service providers. http://www.flypressfilms.com