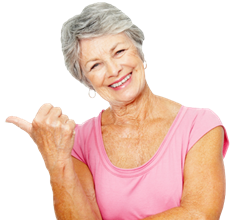 Our network of Independent advisors shop around for annuity and insurance products from numerous different companies to find the perfect fit for each client.
Cherry Hill, NJ (PRWEB) March 18, 2014
Investors looking for ways to build and manage their retirement nest egg are invited to sign up for a free monthly e-mail newsletter from Safemoney.com filled with details and advice on the safest ways to grow their retirement savings.
"Safe Money Resource is a network of ethical and trustworthy independently licensed financial experts all across the country working together with the goal of helping pre- and post-retirees come up with the best plan to safely grow and keep their retirement nest egg," said Wealth Planner Brent Meyer, co-founder of Safe Money Resource and Safemoney.com. "Our new and improved Safemoney.com website is filled with articles and information on retirement planning, plus we offer a free e-mail newsletter that keeps investors up-to-date on the newest and best ways to safely invest for retirement."
At least once each month, those who sign up for the newsletter will receive an e-mail filled with detailed information on a topic especially pertinent to investors planning for their retirement.
For example, the March 15 newsletter included details on the benefits of taxable versus tax-deferred investments. In February, the topic was annuities, and the newsletter article explained the pros and cons of different types of annuity products now available to investors.
"Education is power. Safe Money Resource and Safemoney.com strives to provide a source of trustworthy information on the various ways investors can insure they have enough income to live comfortably in their retirement," Meyer said. "In addition to our free newsletter, Safemoney.com offers free, personalized Social Security planning advice and free, no-obligation insurance and annuity quotes. We safeguard the privacy of our website visitors and there's never a sales pitch."
Helping investors understand the often-confusing retirement investment options is the main goal of Safemoney.com. Meyer explained that it is important for investors to understand the difference between "captive" and independent financial advisors before they commit to a retirement investment plan.
"Independent advisors have the ability to look at a client's financial needs for retirement and devise a plan that may use a variety of investment strategies, Meyer explained. "They can shop around for annuity and insurance products from numerous different companies to find the perfect fit for each client. Trustworthiness and transparency are key characteristics of our independent network of advisors."
Conversely, captive advisors are committed to one particular insurance company, told what products to sell and have quotas to meet. "This substantially limits the variety of products they can offer their clients," said Meyer "The big insurance companies are essentially marketing machines with the goal of selling the products that make them the most money. This means a captive advisor is only able to recommend certain annuity and insurance products, regardless of whether another company offers a product that would better suit their clients' needs."
Safemoney.com features only the most qualified, ethical and trustworthy independent advisors. Visitors to Safemoney.com can sign up for the free newsletter, ask questions via a form on the home page and receive free advice via e-mail, or call 877-GROW SAFE (476-9723) for a free consultation with a "Safe Money Approved" independent licensed expert.
For more information or to locate a "Safe Money Approved" financial advisor, visit http://www.Safemoney.com.