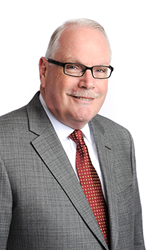 "The investment we've made in Sprinter represents a solid business plan for our future here in Gwinnett County." states Bruce Lamb, General Manager Atlanta Classic Cars.
Duluth, GA (PRWEB) March 19, 2014
Atlanta Classic Cars, a Mercedes-Benz Dealership in Duluth Georgia, has announced a new addition to its line-up of vehicles. The new brand is the Mercedes-Benz Sprinter, a commercial vehicle that has sold over 1 million worldwide.
The success story of the Sprinter commercial vehicle has been attributed to its highly practical design and outstanding quality, which translate to best-in-class cargo capacity and low operating costs. With its efficient BlueTEC diesel engine, the Sprinter gets higher fuel mileage than its competitors, while its high roof and large door openings give the van class-leading cargo carrying ability. Today, the Sprinter model brand includes the Cargo Van, Crew Van, Passenger Van, MiniBus and Chassis Cab.
As Gwinnett's only authorized Mercedes-Benz dealership proudly serving the Atlanta consumer for nearly 40 years, Atlanta Classic Cars is perfectly suited to adding the Sprinter brand to its existing stellar line-up of Mercedes-Benz vehicles. Atlanta Classic Cars is also the Proud recipient of Atlanta's Consumers' Choice Award for Business Excellence for the last 7 years and was recently awarded Dealer Rater's 2014 Dealer Of The Year Award for the State of Georgia.
Atlanta Classic Cars is a full service dealership that includes a state-of-the-art service center and certified collision center. In order to become an Authorized Mercedes-Benz Sprinter Dealer, Atlanta Classic Cars made several enhancements to their facility. To accommodate Sprinter vehicles, the lot was rearranged to showcase inventory. New lift systems were installed including one capable of lifting up to 72,000 pounds (equivalent to a fire truck). In addition, a transformer-like Hawkeye alignment system was incorporated and 18 foot tall garage doors were installed. A new customer waiting lounge area was also designed.
Most importantly, in order for Atlanta Classic Cars to fully provide Sprinter Sales and Service for Atlanta area business owners, the dealership has hired Sprinter certified and trained staff and technicians. Bruce Lamb, General Manager, states that "the investment we've made in Sprinter represents a solid business plan for our future here in Gwinnett County."
Bruce Lamb and Dealership Partner Johanna Ellis, along with the staff at Atlanta Classic Cars invite media to join them and their distinguished guests in celebration of their becoming the newest Mercedes-Benz Authorized Sprinter Dealer in the Atlanta area.
Distinguished guests include; Klaus Tritt (VP of Sprinter USA), Vince DeSilva (Sr. VP Membership/Gwinnett Chamber of Commerce), and Jeff Hubbard (Mercedes-Benz Southern Regional Manager).
Learn more about the Sprinter Van or view current inventory at ATLSprinter.com.
Ribbon Cutting Event:
Thursday, March 27, 2014 at 3:30 pm
Location:
Atlanta Classic Cars
Pre-Owned / Sprinter Dealership Showroom
2586 Satellite Blvd.
Duluth, GA 30096
Contact:
Paula Locke
plocke(at)atlantaclassiccars.com
Corner of Satellite Blvd and Boggs Road
I85N to Exit 105; I85 Exit 107
About The Consumers' Choice Award:
Established in 1987, the Consumers' Choice Award® identifies and promotes businesses that deliver customer service excellence. The Consumers' Choice Award® has retained a leading independent research firm to conduct surveys in U.S. cities; Columbus , Atlanta, Dallas, and Houston. The winners are determined by consumers and not by a panel of judges. The survey covers a broad range of categories of interest to both the public and business communities. Its purpose is to publicly identify those establishments that have been voted by consumers as being their choice for excellence. The Consumers' Choice Award® is a most prestigious tribute to local businesses that serve their communities well. The program is encouraged by all levels of government and by business leaders. Find out more about The Consumers' Choice Award® by visiting http://www.consumerschoiceaward.com/.