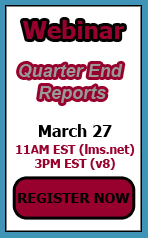 (PRWEB) March 19, 2014
Gatekeeper Business Solutions proprietary labor management software includes time and attendance, integrated payroll, accruals, and scheduling. The webinar will be held Thursday, March 27th.
Gatekeeper Business Solutions, Payroll Specialist, Dustin Sherill will discuss the labor management software in detail with an emphasis on running and reconciling critical reports: Quarterly Federal Tax Return, 941's Quarterly Reconciliation, and the New Hire Reports, to comply with state and federal statutes. Sherrill will also address settling current quarterly balances and preparing for the next quarter.
Gatekeeper Business Solutions offers user friendly labor management software that creates measurable savings in labor costs, improves administrative productivity and increases revenue. Gatekeeper is also a leading provider of multiple data collection devices including labor saving biometric clocks, and a Work Time application for PC terminals allowing for ease of data input into a payroll software system.
To register for this webinar as well as others, visit http://gatekeepersolutions.com/index.php?option=com_content&view=article&id=50&Itemid=32.
About Gatekeeper Business Solutions, Inc.
Gatekeeper Business Solutions, Inc., a labor management systems company, offers a proprietary suite of software tools (LMS) that includes time and attendance, scheduling, and integrated payroll software, for midlevel private and public sector companies. The company has provided a broad range of technology based solutions to manage labor costs to clients nationally. For more information, please visit the company's web site at http://www.gatekeepersolutions.com.
###
Media Contact:
Christine Smith
Gatekeeper Business Solutions
888.428.3577
csmith(at)gatekeepersolutions(dot)com