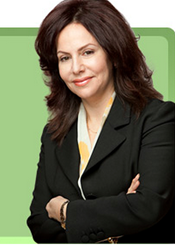 (PRWEB) March 17, 2014
Irina Firstein, NYC's premier couples therapist, is pleased to announce her appearance on First Edition, providing insight on Robin Thicke's attempt to save his marriage.
Most recently, Robin Thicke's performance at the VMA's triggered a falling out between him, and his wife, Paula Patton.
"I think it's kind of touching, I just don't think that it's enough." said Irina Firstein, the premier NYC therapist. Robin Thicke's marriage recently fell apart due to his raunchy behavior with other women.
Expert, Irina Firstein, was consulted on Robin Thicke's recent appearances, and actions, attempting to reconcile with his wife.
About Irina Firstein
Irina Firstein is one of NYC's top couples, and individuals, therapist. With over years of experience, Irina helps patients with all forms of counseling, ranging from couples and marriage counseling, to alcohol and drug addiction. When the media need a reputable analyst, they call Irina Firstein. With appearances and mentions in places such as Inc.com, HitchedMag.com, Forbes.com, and CBS, Irina Firstein is a trusted and well known professional.