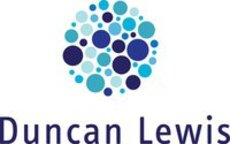 London, UK (PRWEB UK) 17 March 2014
The Queen on the Application of Badah-v-SSHD [2014] EWHC 364 (Admin)
High Court of Justice- Queen's Bench Division- Administrative Court
Duncan Lewis Solicitors are to appeal the decision of refusal for Judicial Review in the case of the alleged unlawful immigration detention of an Algerian national currently detained nearly 3 years under immigration powers.
The claim for Judicial Review was heard on the 28th January 2014 before Mr Justice Singh in the High Court of Justice.
Permission for this claim for Judicial Review of the Claimant's detention pending his proposed deportation to Algeria was granted by King J on 2nd September 2013 after a renewed application at an oral hearing.
The Claimant contends that his detention has been unlawful since 28th March 2011, the date on which his current period of detention began.* Furthermore the Claimant alternatively contends that it has been unlawful since 7th February 2013, when he submitted that an impasse was reached with Algerian authorities in their ability to provide documentation to return him to Algeria. *
Continuing, following bail, the Claimant's application for asylum was refused, for which the Claimant made an appeal which was further dismissed and a deportation order was signed on 4th June 2007.*
During his time in detention, the Claimant was interviewed twice by the Algerian authorities, on 19th October 2012 and 7th February 2013.*
The "normal" procedure for return of persons facing deportation in circumstances such as the Claimant's is governed by an agreement between the UK and Algeria. According to the judgment "it has become apparent that those normal procedures have not yielded the outcome which would normally be expected".*
Duncan Lewis is appealing this judgment to the Court of Appeal.
Mr C Jacobs of Landmark Chambers, instructed by Duncan Lewis, appeared on behalf of the Claimant.
*The Queen on the Application of Badah-v-SSHD [2014] EWHC 364 (Admin)