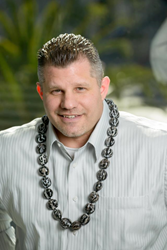 I'm honored to be selected as a trainer for this year's expo and look forward to helping shop owners improve key areas of their business that can have a significant impact on sales. - Kukui President Todd Westerlund
San Jose, CA (PRWEB) March 18, 2014
Todd Westerlund, president and CEO of Kukui Corporation, will serve as a trainer for the Automotive Training Expo March 21-23, 2014 in Seattle. Westerlund, a 27-year-veteran of the automotive industry, will present two seminars: "If You Had Modern Marketing, You Would Have No Competition!" and "Building the Best Consumer Experience." Both presentations are part of the expo's management training track.
"I'm honored to be selected as a trainer for this year's expo and look forward to helping shop owners improve key areas of their business that can have a significant impact on sales," said Westerlund.
The West Coast's largest training conference and expo, ATE features some of the best trainers in the industry, offering both management and training expertise. The event also features prominent keynote speakers, a wide range of exhibitors from all facets of the automotive industry and hands-on product demos of the latest, cutting-edge technologies. ATE offers a great opportunity for industry professionals to network and learn more about tackling the business challenges they face daily.
A sought-after speaker, Westerlund is constantly studying industry trends, attending automotive courses, and consulting with shops all over the United States. He spent 15 years as an ASE-Certified Smog Technician at a shop in San Ramon, CA. Before joining Kukui, Westerlund served as vice president of sales for Shop Management Services, a distributor of the R.O. Writer shop management software system for repair centers. He also spent four years as a regional manager at Demandforce, where he expanded the company's automotive division. Westerlund's automotive experience also includes serving in sales management positions at Diamond Certified, (a rating service for high-quality companies) and managing Internet sales at an automotive dealership.
Kukui Corp., which develops marketing software solutions for the automotive repair industry, will also serve as an exhibitor at the Expo.
About Kukui
With a rich history in information technology, Kukui provides businesses with a custom website platform and software solution that integrates with each organization's Point of Sale (POS) system. This empowers each of Kukui's clients with quantitative data showing their monetary return on investment, the number of new clients based on their POS system, statistics revealing their customer retention rate, and areas to improve their business through the tracking of phone calls, appointment forms, and feedback from customer reviews.
For more information about Kukui, visit http://www.kukui.com.